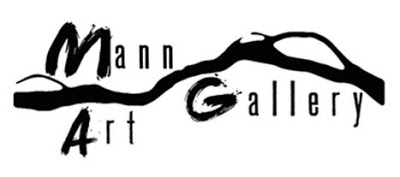 Urbanisms II: Uber GurlzSeptember 16th – October 30th, 2011 Reception: September 29th, 2011 | 7:00pm
Cate Francis, Sometimes Things Just Stick, 2010 | *Image Courtesy of the Artist Urbanisms II: Uber Gurlz spotlights women artists working in the urban art scene. The exhibition is the second in the Urbanisms series devoted to urban art forms and contemporary social and political issues. Art can bring focus to the nebulous anxieties of contemporary life, not just through the factual (which can prove as slippery as a three eyed pickerel), but also by conjuring the fantastical. The work in this exhibition uses urban art forms as a lens to look at society's issues with empathy and often humour. Urbanisms II: Uber Gurlz is comprised of ceramic sculptures reminiscent of the figurine collectible, prints and paintings influenced by street art and alternative music poster styles, electronic toys altered to respond to viewers, as well as video, performance art and music. The artists unapologetically take on the big topics including societal and environmental consequences of colonialism and unbridled consumption. Many of the works in this exhibition open up visions of an alternately marvellous and horrible inner life of everyday reality, giving us viewers a momentary glimpse into a world – as we may have only suspected it exists.The reception for this event will take place on Thursday, September 29th at 7:00pm at the Mann art Gallery with an art event which also kicks off IPAC's annual Two Story Café and will feature: performance artist Tanya Lukin-Linklater originally from the Native Villages of Port Lions and Afognak in the Kodiak archipelago of Southwestern Alaska and now based in North Bay, Ontario; Metis jiggers from Women of the Earth in Prince Albert; from Saskatoon, video artist Carrie Gates and circuit-bender Leeane Berger; and finally the mesmerizing noise/musical styling of Calgary's Mares of Thrace, Stefani MacKichan on drums and Thérèse Lanz on guitars and vocals. The exhibition also brings together the works of visual artists Cate Francis, Carole Epp and April Doepker of Saskatoon, and Emma Zulkoskey, Emma McDonald and Terri-Lynn McDonald of Prince Albert. Curated by: Michel Boutin and Judy McNaughton (Prince Albert, SK) in collaboration with the Mann Art Gallery, IPAC (Indigenous Peoples Artist Collective), Women of the Earth, and Common Weal Community Arts.
The Mann Art Gallery | 142 – 12th Street West | Prince Albert, SK | S6V 3E5[p] (306) 763-7080 | [f] (306) 763-7838 | [e] info@mannartgallery.ca | [w] www.mannartgallery.caHours: Monday – Sunday | 12:00pm – 5:00pm The Mann Art Gallery is grateful for the support of Mann Northway Motors, City of Prince Albert, Prince Albert Arts Board, Saskatchewan Arts Board, Canada Council for the Arts, Sask Culture, Sask Lotteries, Museum Association of Saskatchewan, and Canadian Heritage.