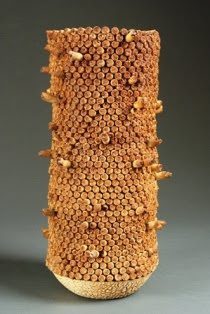 Exhibition opens November 4th, 6-9pm
Exhibition on display through November 26th
Jim Kraft's work is compelling yet deceptive. Kraft builds large container forms by using small pieces of cut or torn clay which is constructed in such a way as to appear as a completely different material. This manipulation of the clay creates a visual deception, of baskets constructed of wood, fiber or cork pieces when in reality, they are ceramic.
Seattle-based Kraft has worked in ceramics for over 30 years, and likes the idea of being a part of the long history of people making things with their hands. He has described his own work as an evolution of ideas, often influenced by the natural world and native cultures. Kraft often works with the idea of smaller parts making up the whole, and this can be seen clearly in pieces such as "White Keep" or "Kala". These large vessels are made using coil and brick-like pieces, or cut and torn clay parts assembled to create a vessel which appears basket-like. Kraft's use of texture in the clay is exciting, and this exploitation of texture, combined with his use of natural colors for surface treatment, further trick the eye into seeing a different material.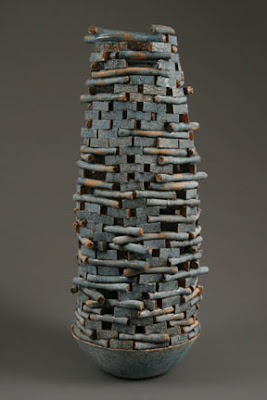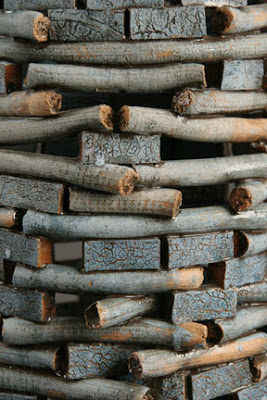 View more of Jim's work here. Visit the Plinth Gallery website for more info.Plinth Gallery is located at 3520 Brighton Blvd. in Denver, Colorado To contact the gallery please call 303-295-0717 or email us.