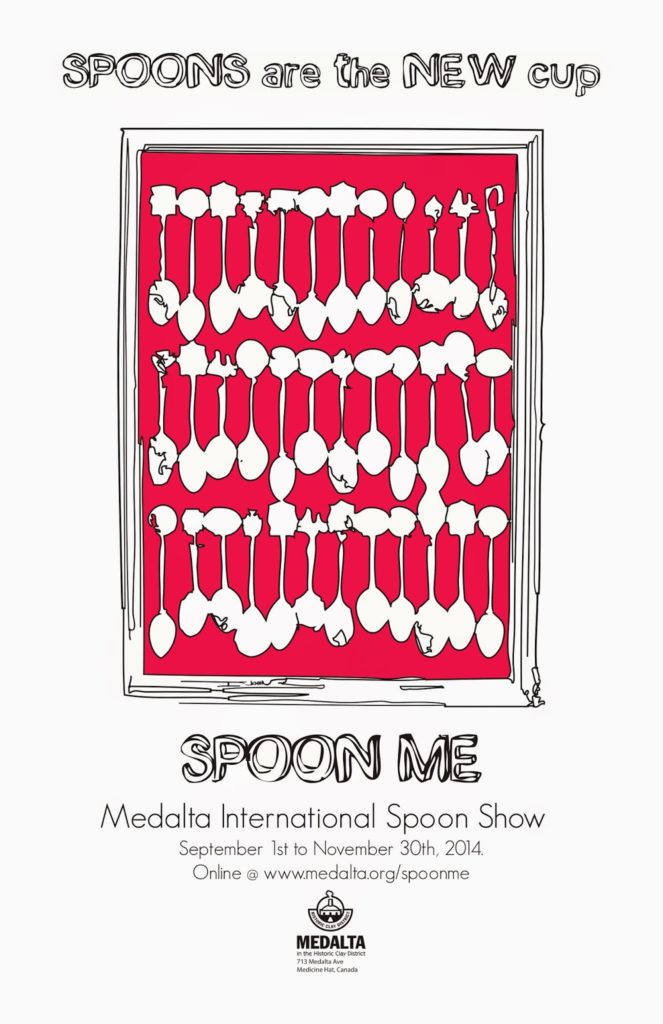 Spoon Me @ Medalta will go live online on September 1st @ www.medalta.org/spoonme
The grand prize winner of a month long Medalta residency will be announced at the opening reception @ Medalta on August 28th from 7-9pm. Let us know if you can make it! Make sure to check out juror Carole Epp's Musing About Mud blog for exhibition highlights and extended coverage on several selected spoon show artists in the coming months.
We have a Spoon Me event page on Facebook too, it's where we'll be
sharing sneak-a-peek spoon shots before the show goes live on the 1st.
If you'd like to check it out and share it's at
https://www.facebook.com/events/921036327911952/
Spoon Me's online guests will be directed from the www.medalta.org/spoonme
page to view the show on Medalta's new Pinterest page. ***Note this will be live online as of September 1st.*** Spoons can be
viewed and re-pined by other Pinterest users. The link on the photo
remains with the image and will take viewers directly to the spoons
purchase page which happens to be on our brand new Medalta online shop
that we are also launching with the spoon show. Our shop will feature
contemporary ceramics from our exhibitions, starting with Spoon Me, as
well as reproductions of historical Medalta pottery made in our Museums
production studio.
At Medalta we are passionate about ceramics, from our clay industry past
to the contemporary ceramics community. Through this exhibition, in the
gallery and online, our goal is creating more space and opportunity for
contemporary craft artists to engage with a growing audience…and our
audience is eagerly awaiting this exhibition!