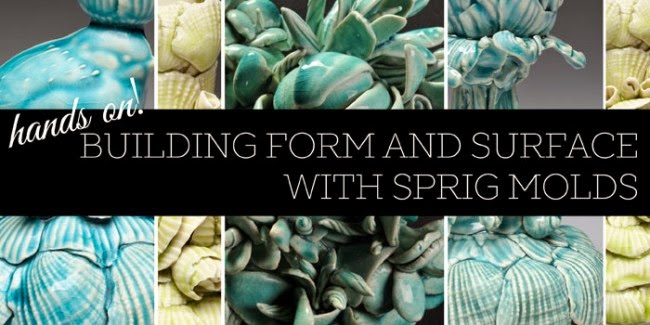 May 2, 2015
Columbus, Ohio
One-Day Workshop Featuring Kate Maury
Presented by Mayco and Potters Council
This workshop will present handbuilt and
thrown functional ware with both commercial and hand made sprig mold
embellishments. Attendees will have a hands-on demonstration of casting a
one part mold for sprig use. Sprigs will then be explored in a variety
of embellishing techniques on and off wheel in making and assembling
highly decorative functional ware.