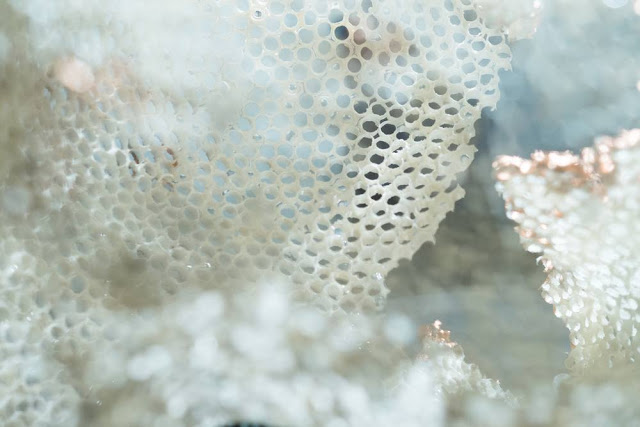 I would like to thank Didem Mert for putting together today's post. Such beautiful work by a creative soul taken too soon. I'm sad that I can't add a personal anecdote, but I didn't have the honor of meeting Chase.
My condolences to all the family and friends.
~ Carole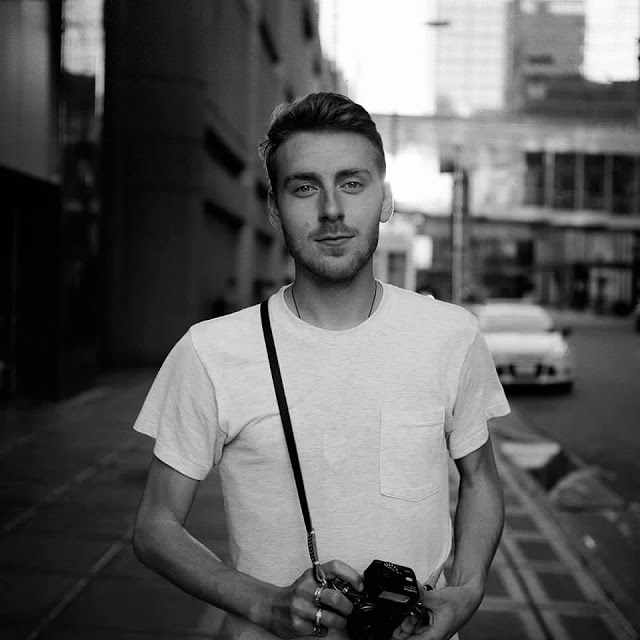 "I first began talking to Chase over the holidays. We were creeping each other on Instagram hearting this, commenting on that. Finally I found a post saying he was willing to trade sculptural work for vessels. I was immediately excited. His work was so highly detailed and showed the very fragile and delicate side of the material, clay. We began messaging each other on Instagram trading addresses and any thoughts concerning the piece we wanted in the trade. Chase was a doll and made a piece tailored to be just for me.
Thankfully, since I'm horrible at responding to Instagram private messages, Chase gave me his number and we began texting. We talked about work, school, how excited we were to meet and hang out at NCECA, etc. He was so genuine in his conversations.
Chase texted me saying he was so sorry, he was going to run to the post office to ship his piece to me, but he was rushed to the hospital. We began discussing a bit of his medical history. I was so upset to hear that this humble and caring 25 year old emerging artist in his last year of graduate school was spending the beginning of this last semester on a hospital bed.
Every couple of days I'd check in to see how he was doing. Eventually, Chase said everyone in the hospital thought he'd get out in a couple of days, which was so exciting. Then he wasn't out. Two days before he passed away I was trying to lift his spirits up a little bit, sending him ridiculous photos of my dog, Tipp, with doggie boots on and a photo of the Edinboro winter to show the hilarity of how much snow this town gets. I just wanted him to have a little chuckle and forget about where he was at for a second.
The day after that I texted him in the morning asking how he was doing. I didn't get a response, but didn't think anything of it because I figured he was busy and would respond later. I went into the studio to find out, from fellow grad and friend of Chase's, Sara Catapano, that Chase had passed away.
I didn't really believe it at first. I was so confused and I'm still confused. Why would the world take such a kind soul and in the beginning of his journey? It's a tragedy for our field and for the world. Chase was and would have continued to do great things. I feel cheated that the world took him away before we could meet and become better friends. After his passing I've been reading some of the stories of others meeting Chase in person and experiencing his charismatic energy. I wish I could have had that experience.
Thankfully, Chase will life on in the memories of others and in his work. I'm so so sorry he had to go. My thoughts are with all of those sharing in the loss of Chase."
Didem Mert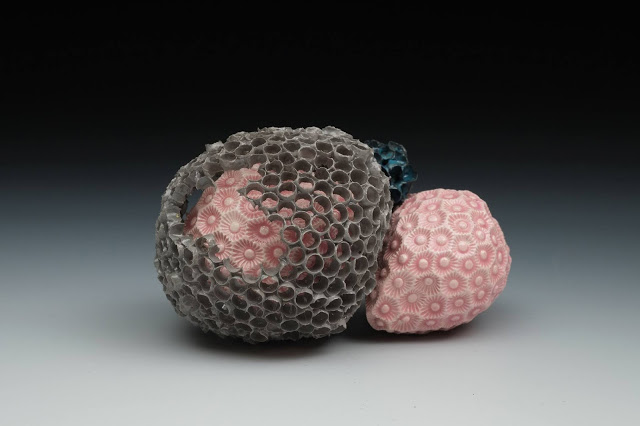 "My first NCECA was the Milwaukee conference. I was a gallery assistant with Lillstreet at that time. I remember the first time I saw Chase Grover, he had at least one big ring on each finger. We introduced ourselves and started talking. We talked everyday during that conference, he would come by and we would shoot the shit. Talk about what was rad and…not so rad. Chase and I kept in touch throughout the weeks after, calling, texting, and emailing each other. He came to visit Lillstreet in Chicago soon after the conference and I gave him a tour of the art center.
Months later, I became the Gallery Director. I called Chase and told him the news, he was sooooooooooo excited for me. But the excitement was all mine. I told Chase we are definitely showing his work the first chance we get. Again, we exchanged emails, phone calls, and texts while he updated me about pieces that came out of the kiln…and pieces that really didn't come out of the kiln.
I feel like he and I grew up together, in a sense. He was with me every step of the way, watching me and giving me praise and confidence. I watched his work morph, evolve, and mature into really stunning forms. He was an artist that gave meaning to my job. He told me about his angle of making. To be blunt, he was 'discussing' with the viewer the frailty and fragility of the human condition.
That statement right there is why this loss is so tragic to me. Chase and I had big plans for his work. We were talking about multiple exhibitions. He was even working on an alternative materials and alternative processes exhibition which we talked about A LOT.
I am so lucky to have a single piece of his. When he gave it to me, I just started swearing and yelling at him "You can't give me this!" He was so generous with me and I hope I was to him.
To Chase (or if his artwork is listening): Your work is completely representative of you. It is incredible. You are incredible. You are strong and unique. You are fragile and human. You are colorful and bold, and even a little flashy at times. But most importantly, your work gives me hope. It gives me hope that their are great artists (and people) around us that have the most amazing lives and stories. I wanted to work FOR YOU so bad I can't express it, I'm actually tearing up just thinking about how much I wanted to work with you more. You inspire me to make my work better, look at work in a different way, hold work in a different way, think about making in a brand new way, and to make this gallery one of the best in the business.
I hope people read this and feel what I feel when I look at his work and pictures of him. Clay is forever. Love you brother."
Brian Malnassy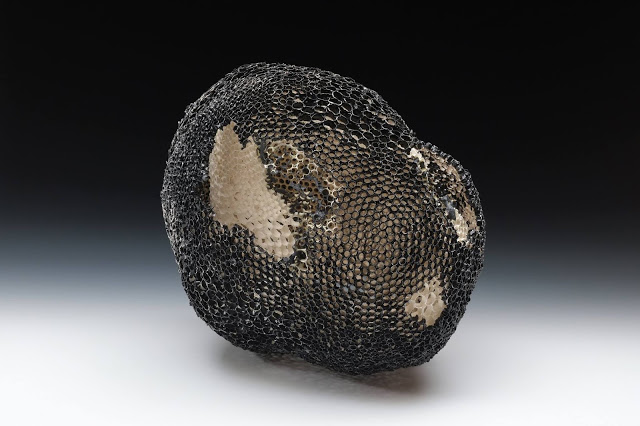 "I first met Chase Grover at NCECA last year in Providence, Rhode Island. He walked up to me at an after hours event with a swagger and handed me his card. He was tall and handsome, with an aura of authenticity about him. Later that night when I looked up his artwork, I could see an incredible talent in his delicate, painstakingly assembled porcelain sculptures.
Over the next few days, Chase and I became fast friends. He a had strong, intense energy beneath his calm demeanor, with a quiet wisdom that permeated his youth. Not only a talented sculptor in ceramics, Chase had a penchant for photography and carried a film-loaded Contax camera with him everywhere. He told me that he had been born with a heart condition, and because of this he was unable to do anything physically demanding. Despite this, he possessed a stubborn strength and strong will to go beyond his limits and experience his life to the fullest.
On the last night of NCECA, I dragged him all around downtown Providence by his arm while he happily snapped photos of me and my friends. He explained that he wanted to photograph everything he saw, ever since he had a serious medical incident which left him unconscious for several days. The only memories he had from the time lost were photos that he had taken. I found his choice of the film medium appropriate because of the delay in its development and the magic of chance, which matched his careful movements and almost mythological demeanor.
Over the year we kept in touch fairly regularly. We talked about our artwork and our lives, and I encouraged Chase to start applying to shows. He applied to several over the year and was accepted to a majority of them, including the NCECA Invitational in Kansas City, Missouri. We were looking forward a reunion this year at the conference, only a few short months away.
I was devastated to hear of Chase's passing. And yet, I am so incredibly proud of my friend. His enormous talent and genuine warm energy was a rare and special combination. I am incredibly grateful for our short year of friendship, but so heartbroken to see the life of a young man just beginning to take flight be cut so short. Despite this, he will continue to inspire me and many of us I'm sure- through his creative endeavors and his zest for life, captured through his photographs and in our memories of him. Through his work, we can be aware of the tenuous connections that hold us all together, and serves as a reminder to appreciate the temporal fragility of life.
Check out insta @chasegrover to see the photographs he shared of his work, as well as the people and the events in his life."
Lauren Shapiro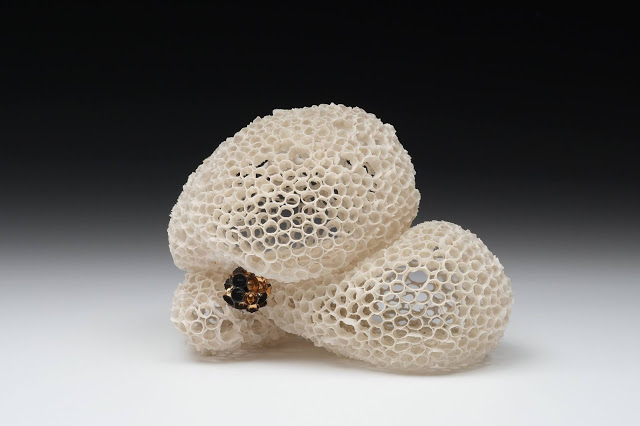 Obituary

Chase D. Grover, 25, passed away Tuesday, January 19th, with family by his side, after a lifelong battle with congenital heart disease.

He was an amazing artist and photographer working towards a Masters of Fine Arts degree. He was very loved and will be greatly missed by family and friends.
Online condolences may be made to the family at www.brooksidefhc.com

Artist bio
"I had my first experience with clay in January 2011 at Eastern Illinois University under Dwain Naragon. Unfortunately, I lacked natural abilities to manipulate clay, but was determined to learn. After a very short time, I, on a whim, decided that that is what I wanted to be, "A Ceramic Artist." I began to work as hard as I could to progress and so far things are looking up. I am currently in my third year of my MFA at Central Washington University with full intentions of pursuing a career in the field."
"Ultimately, I want the viewer to consider the instability within all objects and apply this concept to the elements of their everyday lives, to be aware of the tenuous connections that hold everything together."
To see more of Chase's work please visit:
http://www.chasedgrover.com
Insta: @chasegrover