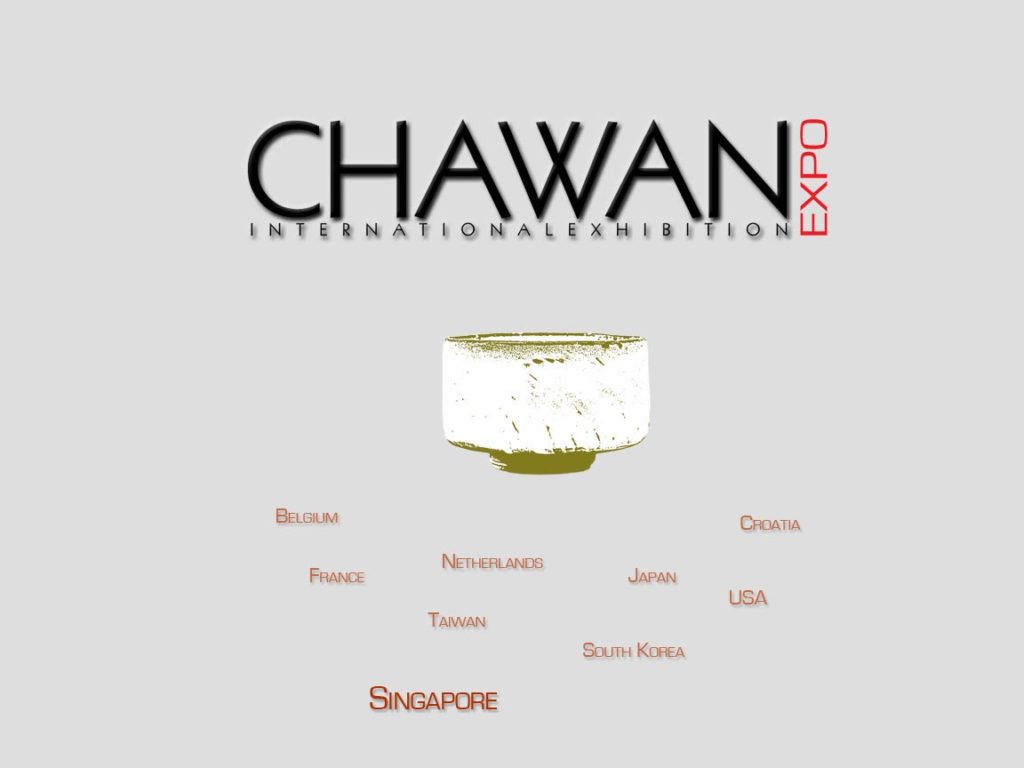 The 16th international Chawan expo held in Singapore. As always, the expo will be open for all
ceramists that make good Chawan.
Expo dates 6 to 14 September 2014.
Location: Teochew Building 97 Tank Road Spore 238066
http://www.ngeeann.com.sg/en/home-map/
Participation fee: 150€ – 261SGD- 206USD – 125GBP – 233AUD – 221CAD – 1250CNY –
6200TWD – 21685JPY – 1345SEK -1599HKD – 1120DKK.
If you need the participant fee in your own currency, please kindly check it with an online
money converter.
Payment fee deadline after selection is 30 March 2014.
Application deadline: 21 March 2014.
• Each participant will exhibit 3 Chawan and receive 1 free catalogue.
• Participants will pay for the shipment and reshipments of the works
• Organization will take 30% from the sales prizes
• Works are insured at the expo.
• Local ceramist Steven Low Thia Kwang and Ng Yang Ce, with the help of a number
of local organizations, will organize Singapore expo.
Please submit application information to lou.smedts@hotmail.com :
• 3 photos of 3 different Chawan – 300dpi.
• A Conceptual Description of Chawan, limitation of 150 words, English Written
Photos and text are for the catalogue of which photos can be changed later on.
Selection of Chawan is highly based on the artwork seen through the photos from
submission. Hence individual resumes or portfolios are unnecessary.
Started in 2005, Chawan Expo has been a very successful international non-profit expo
project, touring for exposition in Europe, America and Asia. Independent from politics and
religion, the exposition is organized to foster well friendship between International Ceramist.
It is meant to be a bridge between Artists and international art world, opening new
possibilities for each artist, exposing their Chawan in places that are beyond their reach.
During the period of Expo, there will be seminars, demonstrations and master classes
arranged to encourage a greater scope of sharing between the International and Local
Artists. Also, forthcoming Artists will be invited to create a few works and scheduled to fire
the Thow Kwang Dragon Kiln together. Following the opening of the kiln, a small
exhibition/showcase would be put up to compliment each and every participant for his or her
contributions. A further elaboration of the event will be given after the selection.
For more information, please visit: www.chawanexpo.com
Or mail to lou.smedts@hotmail.com
Lou Smedts – Curator Singapore Chawan expo