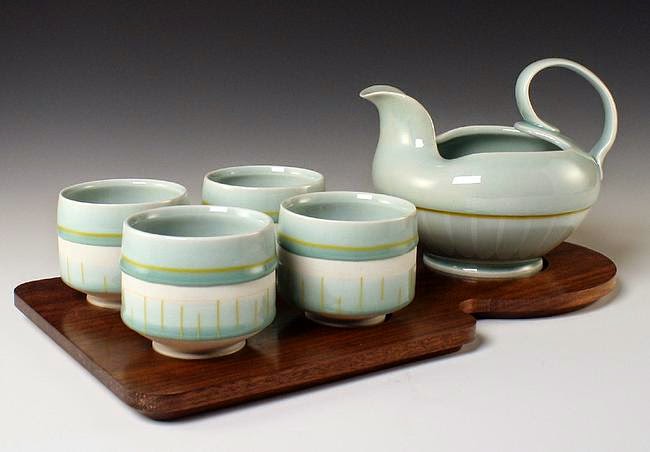 Paul Donnelly
Please join us for the eighth annual Dallas Pottery Invitational show and sale on April 17-19, 2015. Explore the diversity of contemporary styles crafted using earthenware, stoneware and porcelain clays. Share, learn and buy from the artists themselves. View and purchase distinctively stylish, unique and functional works that have been created by twelve of the most accomplished ceramic makers today.
This year we will host five new artists: Paul Donnelly, Matthew Metz, Sean O'Connell, Brooks Oliver and Shawn Spangler. Also featured are our current core group of artists: Amy Halko*, Daphne Roehr Hatcher, Gary Hatcher, Brenda Lichman, Liz Lurie, Lisa Orr and Louise Rosenfield.
The work of this diverse group will provide you with a unique overview of the field of functional ceramicists today. Whether you are a novice or a seasoned collector, you will appreciate this exceptional opportunity to talk to the artists while viewing their wares.
Using hand made pottery every day offers the potential for a moment of reverie, giving you the opportunity to examine an often overlooked aspect of daily life which can bring special meaning to the ordinary.
*Amy Halko will be present at this year event although she will not have works for sale.