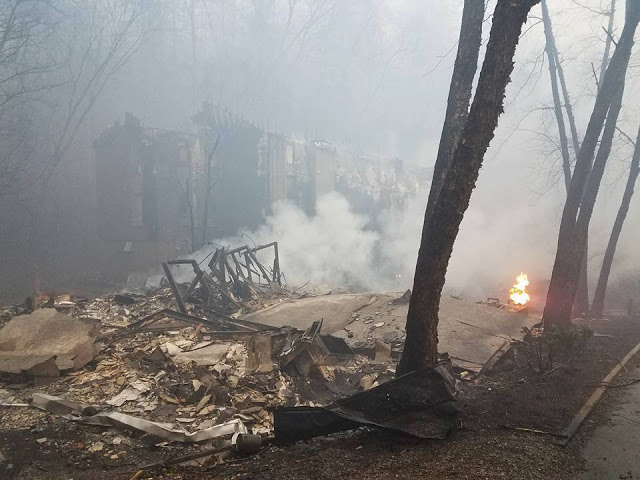 Arrowmont was damaged in the tragic Gatlinburg fires, along with many
other homes and businesses. Dorms were destroyed, but thankfully not
our studios. We appreciate the incredible outpouring of love for our
beloved school from all over the country.
How can you help? The best way is by donating to our Rebuild Fund.
Click on the donate button below and you can play a part in rebuilding
dorms on our campus. Send checks to Arrowmont School of Arts and Crafts,
P.O. Box 567, Gatlinburg, Tennessee, 37738. Thank you for your support
of Arrowmont.

Executive director Bill May interviews with The Weather Channel regarding Arrowmont's campus. Click here to watch.
Follow the link to donate: www.arrowmont.org/support/rebuild-fund/