Hey Everyone,
I hope you can forgive the fact that a week went by without our usual emerging artist/monday morning eye candy and such posts. It's been a crazy busy time around here lately. Rather then try to play catch up I thought I'd let you guys in on what's been going on around here lately.
This past weekend I was in Toronto for the Fusion Clay and Glass Exhibition. Bringing together artists from across Canada it was a weekend filled with some of the great ceramic work that our fine country has to offer. I'm pleasantly exhausted and returned home feeling inspired and appreciative of those in our community that work tirelessly to bring events and artists together like this. Celebrating it's 20th Anniversary this year the Fusion Clay and Glass Exhibition is known for the diversity and talent that it presents year after year. I highly encourage Clay and Glass artists from all over Canada to take note of this prestigious event and to reach out to the organizers to get involved for next year.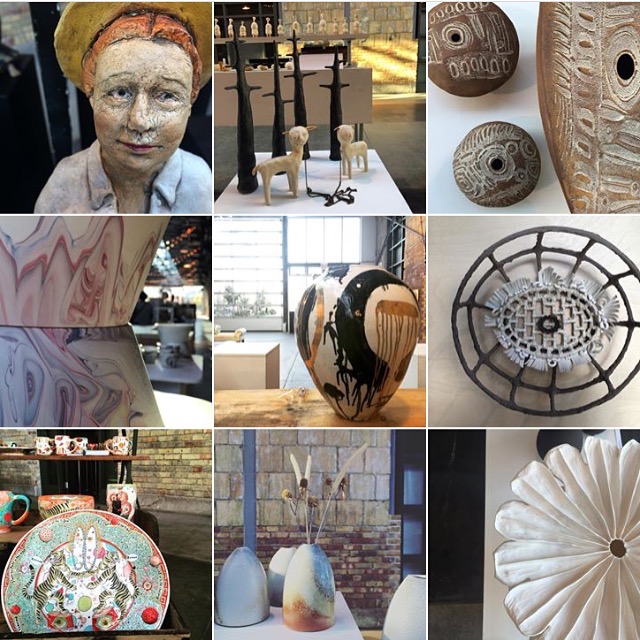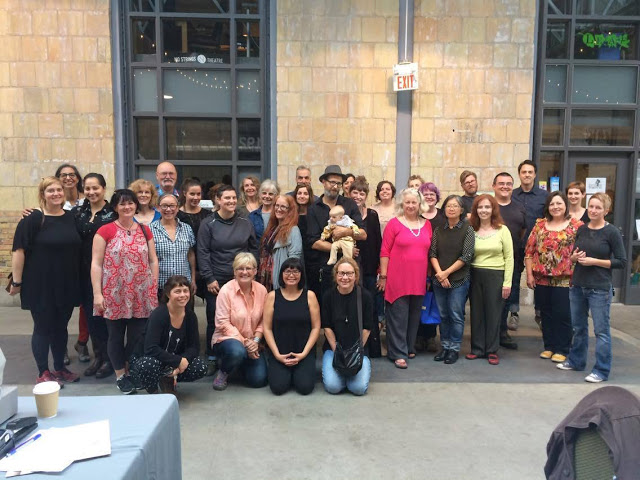 #canadianceramics Family picture at Fusion
such an incredible space at the Artscape Wychwood Barns
While in Toronto I always try to stop by and visit some of my favorite pieces at the Gardiner Museum. Lovely to see some of Edmund DeWaal's pieces there this time. And they also have a sweet exhibition on mapping the influence of Scandinavia Design in Canada highlighting both older as well as contemporary works by artists across the craft disciplines not just ceramics. If you have a mid-century chair obsession (as i do) then it's a show worth catching.
Also took in the opening reception for Clint Neufeld's new exhibition at General Hardware Contemporary and the opening of the new (incredible) Craft Ontario retail and exhibition space.
I also had to steal a few minutes to run over to Harbourfront Centre to see the Lindsay Montgomery exhibition that was on in their vitrine gallery. She's one of my favorite Canadian artists right now so I was pretty excited to get to see the work in person.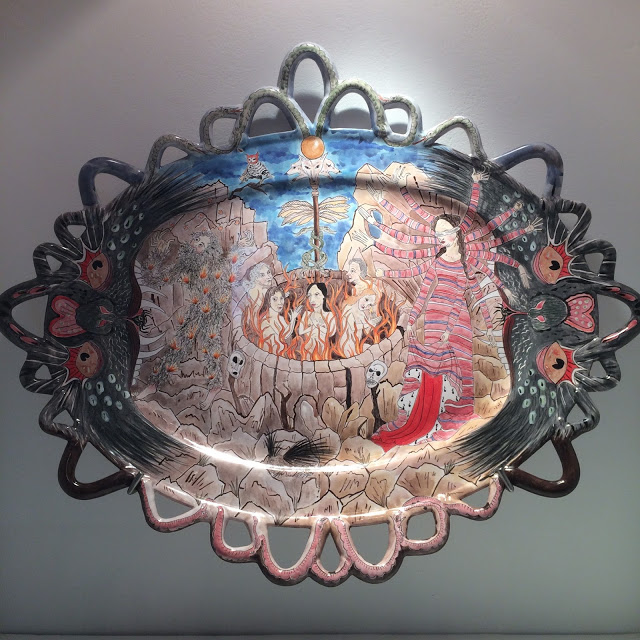 And fellow make and do ceramics member Shane Weaver gave us a tour of his latest project: dex(terity) lab. More on that very soon as he will be opening his doors to the public in November…very exciting to see such a beautiful ceramic work and retail space in Toronto. Every city needs one of these!
Okay….so that was just Toronto…
I'm also super excited to invite you to the Void Gallery exhibition of make and do ceramics which opens runs from October 12th to November 6th. This is our first exhibition as a collective. A reception will be held Thursday, October 20th, from 7 to 9pm. Please stop by if you're in the area or you can view/purchase work online as well. www.voidgallery.ca/makeanddo
I'm sure I'm missing things I need to say… I especially want to thank all those that were involved with making this trip our to Toronto so amazing. It was the break from the routine and the inspiration I needed. xoxoxo carole