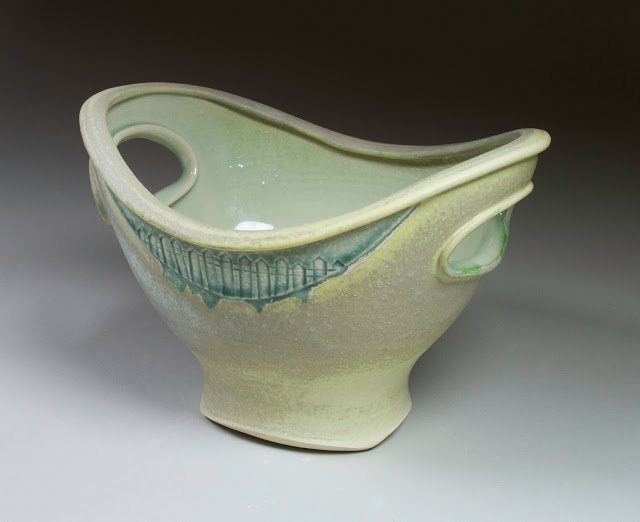 A little about me and my work….I got interested in clay at a very young age. My mom got me into some clay classes as early as 2nd grade and I've been making pots pretty much ever since. I got my BFA
in Ceramics at the University
of Iowa and am finishing up my MFA here in Texas. I work with cone 6
stoneware and porcelain and focus on making soft but structured forms
that are wheel thrown and altered. I have started introducing imagery
from my suburban childhood onto the surfaces
of my work using hand cut stencils and stamps. My aim is to create a
subtle narrative and loosely constructed spaces in order to bring to
mind memories of childhood, suburbia and home.