Northern
Clay Center is pleased to announce the recipients of the Jerome Ceramic
Artist of Color Residency, Anonymous Artist Studio Fellowships, and
Fogelberg Studio Fellowships; Ellie Bryan (Minneapolis, MN), Valerie
Ling (Valley Stream, NY), Lily Fein (Syracuse, NY), Gillian Doty
(Portland, ME), and Gregory Palombo (Alfred, NY). The new residents will
join Northern Clay Center in September. The work produced during these
yearlong residencies will be on display in a group exhibition that will
take place in January 2018, at Northern Clay Center.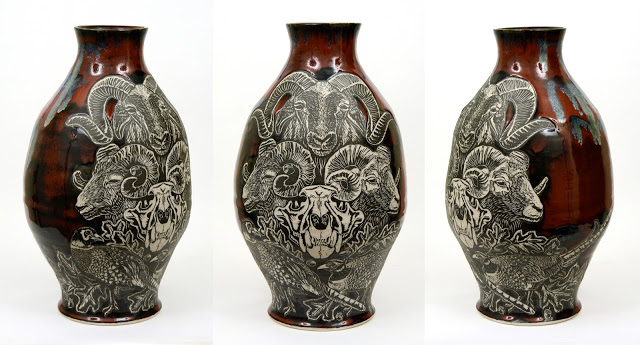 Ellie
Bryan, awarded the inaugural Jerome Ceramic Artist of Color Residency,
will spend her residency exploring soda and wood-firing techniques.
Bryan is interested in incorporating ideas of animism, ancestry, and
tradition in her work. This residency allows artists a unique
flexibility and will give Bryan an opportunity to focus on her
development as a ceramicist, rather than produce work with a
sales-driven focus. In a recent interview, Bryan shared her interest in
animals and their place in her work, "I
believe that the animals around us—found either in their natural
habitat or in the new habitats we, as humans, have created for
ourselves—have stories to tell us. They are messengers and harbingers of
the old and new. As spiritual beings, animals have a connection with
the earth that we once held, but must now struggle to rekindle. I
interpret these beliefs by creating imagery on pots that embody these
messages to forge a unity that is so often lost between creature and
place."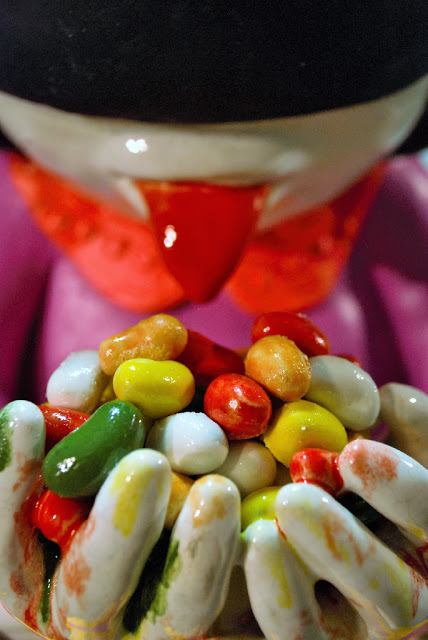 Anonymous
Artist Studio Fellow, Valerie Ling employs bright colors and absurd
imagery to explore her interest in the worry-free imagination of
children. Ling expresses hope for her work to, "bridge the world of pure
imagination to the reality of adulthood". She seeks to capture the
innocent, limitless possibilities we experience as children and
challenges viewers to allow themselves to be free-spirited creators. Her
intricate sculptural pieces evoke the purity of childhood joy and
expose her observations about how we, "learn to grow fearful of things
and [become] self-conscious of our silly ideas and behaviors". With the
resources at NCC, Ling hopes to experiment with larger-scale sculptures,
while further challenging the boundaries of absurdity.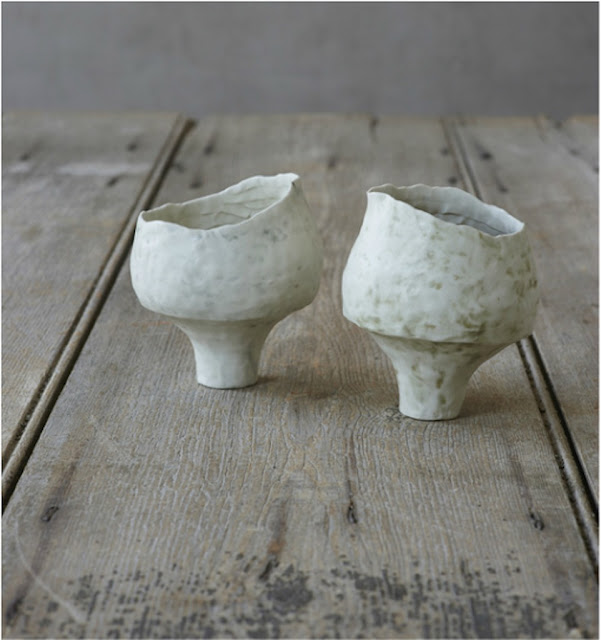 Joining
NCC from Syracuse, NY, Lily Fein intends to spend her year as Anonymous
Artist Studio Fellow immersed in sculptural vessels that she believes,
"speak to intimacy in human relationships and with the hand." Fein
states, "I want to facilitate experiences like these where touch
permeates the mundane." Fein's work is significantly shaped by the
awareness of touch and communicates this with thoughtful texture and
decisive forms. With a background in Art and Ceramics History, Fein
approaches her ceramic work with a strong academic intent informed also
by her writing practice and voracious reading.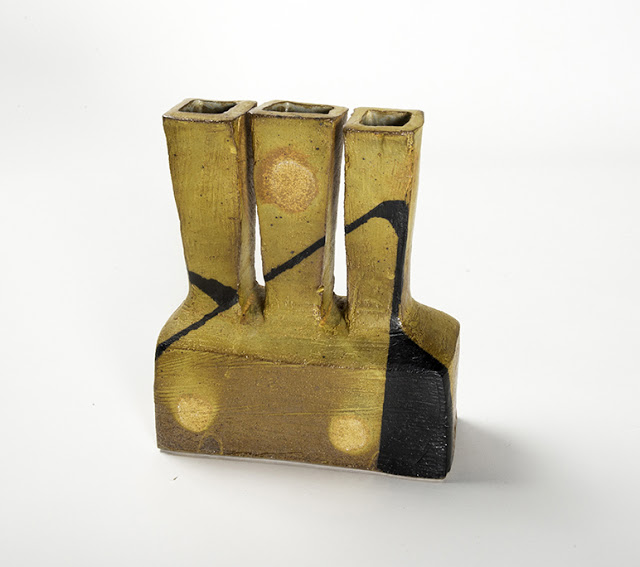 Gillan
Doty's existing affiliation with atmospheric firing practices will be
further explored during his year in residence as Fogelberg Studio
Fellow. Doty's work offers an array of colors that call attention to his
bold geometric and ovoid forms. Interested in concepts of weight,
visual mass, simplicity, and fluidity of line, Doty creates both
handbuilt and wheel-thrown functional pieces. He states, "These pots are
cut, shaved, slapped, scratched and molded into a finished form." His
variety in process is reflected in his diverse yet intensely cohesive
work. Currently based in Portland, Maine, Doty is looking forward to
experiencing the rich history of studio ceramics in the Midwest.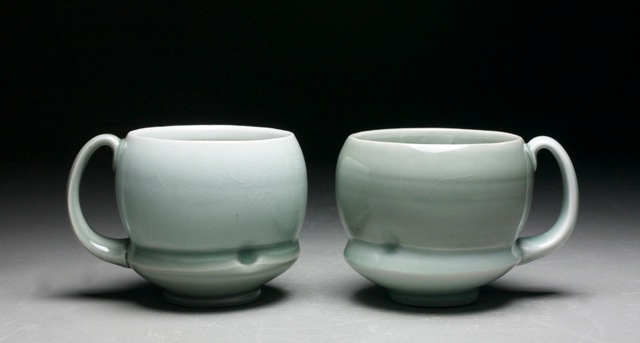 Fogelberg
Studio Fellow, Gregory Palombo will join Northern Clay Center from
Alfred, New York, where he is currently finishing a BFA program at New
York State College of Ceramics at Alfred University. Song Dynasty
Qingbai-ware inspires his material choices and both the Bauhaus movement
and architect Adolf Loos have influenced his focus on functionality.
Palombo's volumetric forms often appear to be swelling; imitating flower
buds or balloons. During his residency, Palombo is looking forward to
making use of NCC's extensive ceramics library and said of his research
process, "I look at
history and if I find something appealing I try integrate it into my
work, most of the time this integration is slow and full of failures so
it takes some time and studio research to flush things out in a
satisfactory way."
Northern
Clay Center provides resources and a space for ceramicists to further
their practice. Northern Clay Center is looking forward to welcoming these five artists into this diverse and rich community of makers.
www.northernclaycenter.org