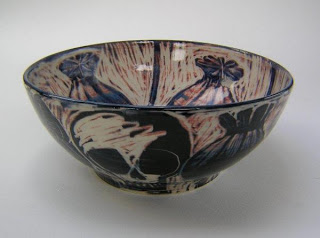 Gerry Wedd – Poppy Bowl
View all the pieces here.
How to place a bid:
Email potters@goldcoastpotters.com with your name, contact number, item number and bid amount.
Bids
will be updated daily by 10pm AEST. Final online bids must be submitted
by 8pm AEST on Saturday 16 June. Bidding during the Empty Bowls
Fundraising Lunch on Sunday 17 June closes at 1pm.