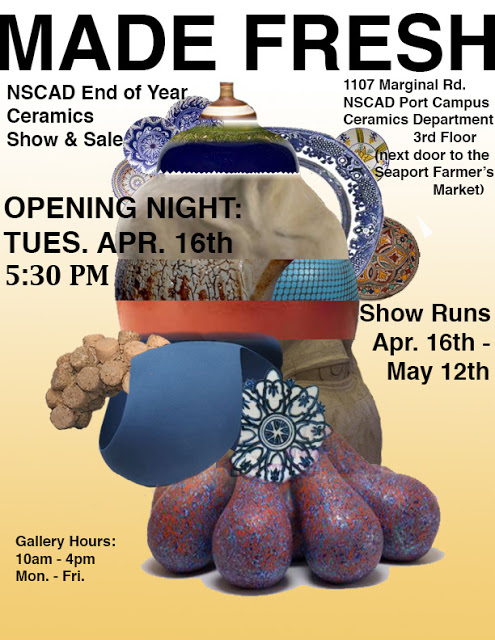 The NSCAD Ceramics department invites you to join us for MADE FRESH our annual spring show and sale.
Here
at the ceramics department of NSCAD University, our students put
together a wonderful show and sale of their most current work at the end
of every semester. It shows examples of an eclectic variety of student
work, from small and large scale sculptures to giant urns, wearable art
and tableware galore. There is surely something for everyone!
The
Port Campus studio space is transformed overnight from the busy studios
of hard working students to a gleaming, modern and spacious three part
showing area with floor to ceiling windows overlooking the harbor,
which during the day give the displayed works the most perfect natural
lighting.