CALL FOR ARTISTS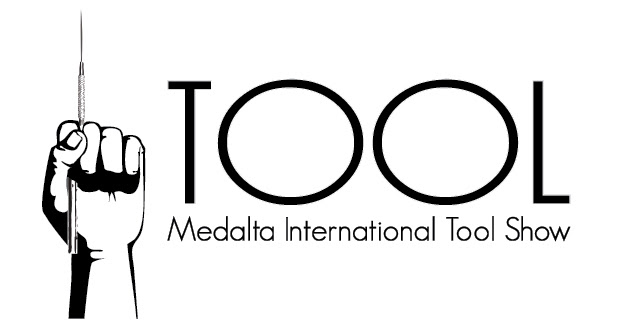 Apply today for Medalta's International Art Exhibition
Application Deadline: June 20, 2015
Calling all artists – we're accepting applications for our third annual international exhibition. First you mugged us (and we LOVED it), then we spooned (or should we say … 'swooned'? Never mind, I'll show myself out …). This year, let's talk about your tool … wait, let us finish!
Each year we focus on a new theme and this year we're looking at
process. You know what that means? That we're providing the venue to
talk Shop with brilliant creative minds from around the world! We want
to hear about the process behind your beautiful work. What tools do you
use that are central to your process? Are you an improvisationalist or
are you more of a purist? Maybe you have a little something that aids in
firing … we don't know but whatever it is, we would love to hear from
you.
Our 2015 exhibition is titled 'Tool'. We want to see photos of any tool
that's central to your process and the work you make with it. It's a
fascinating opportunity to connect to so many other artists and share
ideas through an exhibition. Time's running out so get your application
in today!
Apply online and share your process with the world through Medalta's International Art Exhibition!
For full details on application, an introduction to our Juror, or pretty much anything else, please visit our WEBSITE or email our Curator, Jenna Stanton at jenna@medalta.org.
Here's a bit more about this year's Juror Martina Lantin: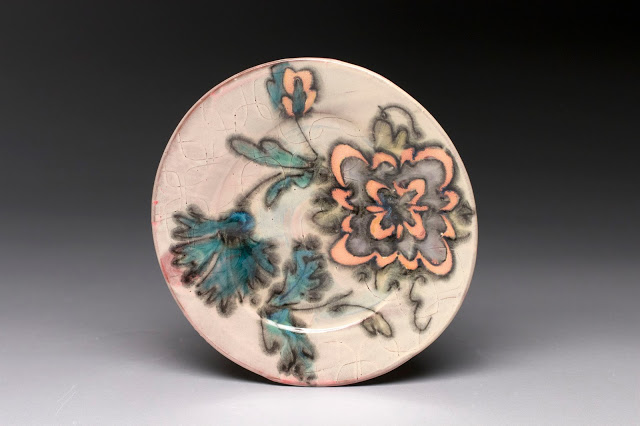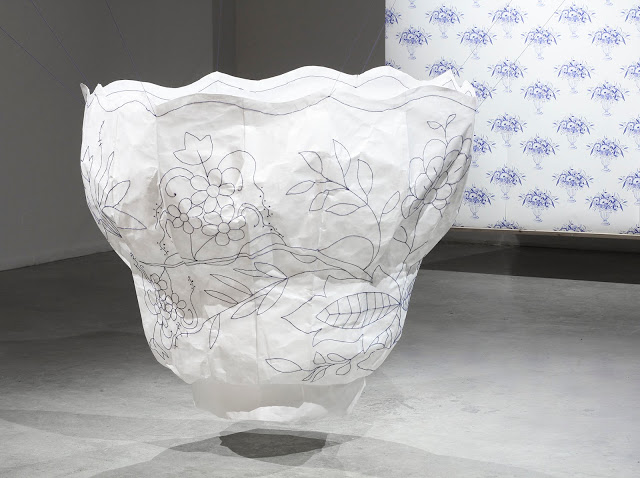 Medalta is excited
to welcome Martina Lantin into the Alberta Ceramics neighborhood and put her
through the paces as juror for our third annual international exhibition, TOOL.
"
I am honored to be the juror of Medalta's
annual International exhibition.
This year's theme is "TOOL". Medalta invites makers to submit
a photo with your favourite tool or tools and a description of how this tool is
an integral part of your process… and of course you will also show off what you
can create with these great tools of our trade so submissions will also include
up to 5 pieces of your work." (DEADLINE JUNE 20th Online Submissions
and info @
www.medalta.org/tool
)
This past
year Martina joined the faculty of the Alberta College of Art + Design in
Calgary. She says of this
move: "I am excited for the opportunity to return to Canada and work within a
strong Ceramics BFA program and also be a part of the school's growing
interdisciplinary MFA in Craft program."
This new MFA in Craft Media, which is currently accepting
applications for their launch in September 2015, establishes ACAD as a unique
international centre of excellence for graduate studies in ceramics, glass,
fibre, metals and jewelry. The college is committed to a solid studio-based
experience for students with rigorous studio programs led by faculty who are
committed to teaching & leading by example through their individual professional
practices. Lantin is no exception.
In her first year as the new full time permanent faculty in ceramics,
Martina has exemplified the dedication, hard work and diverse skill set that it
takes to be a professional artist both in and outside the classroom.
With a studio space alongside students Lantin mounted the
solo exhibition 'Iterative
Imitation' in Calgary this spring and created work for the upcoming 'Maverick
Pottery Invitational' curated by Eva Lys Champagne at the Maverick Potter in
Salida, Colorado.
The May 2015
issue of Ceramics Monthly includes Lantin's work from the 'Maverick Pottery
Invitational' as well as a feature
reflecting on her transition to earthenware from wood firing in the magazine's
Spotlight' section.
This summer
Martina will co-lead a residency: "Create and Collaborate" at the Watershed
Center for the Ceramic Arts in Maine.
Joshua Paul Hebbert, Lantin and other invited artists will explore
collaboration and individual work in the studio with a focus on how objects are
translated between the hands and minds of a group of makers.
To see more
images from Martina's exhibitions and adventures head to her website at
mlceramics.com
Image Caption:
'Iterative
Imitation' included a large scale embroidered teacup model made from Tyvek,
wallpaper based on the Blue Onion pattern, and a sequence of pinched cups
reflecting the Hutschenreuther prototype.