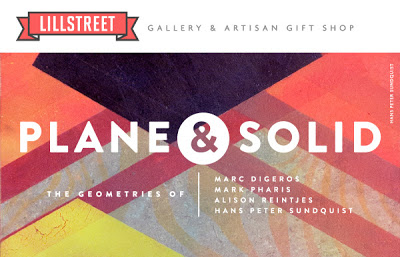 March 15 – April 23, 2013
Reception: Friday, March 15, 6-8pm
Referring to the two types of geometry—2D and 3D—"Plane & Solid"
presents four artists who experiment with shape, pattern, and color to
create work with strong geometric structure. In the wall sculptures of
Alison Reintjes, the paintings of Hans Peter Sundquist, and the
functional ceramics of Marc Digeros and Mark Pharis, viewers are invited
to investigate the boundary between art and math. Through both
intuitive and scientific approaches, the artists use simple shapes to
construct objects of both intrigue and elegance.
For availability or to purchase, please contact the Gallery Director: jess@lillstreet.com
View the show online here.