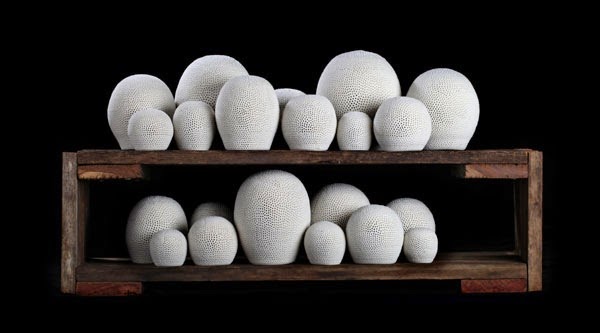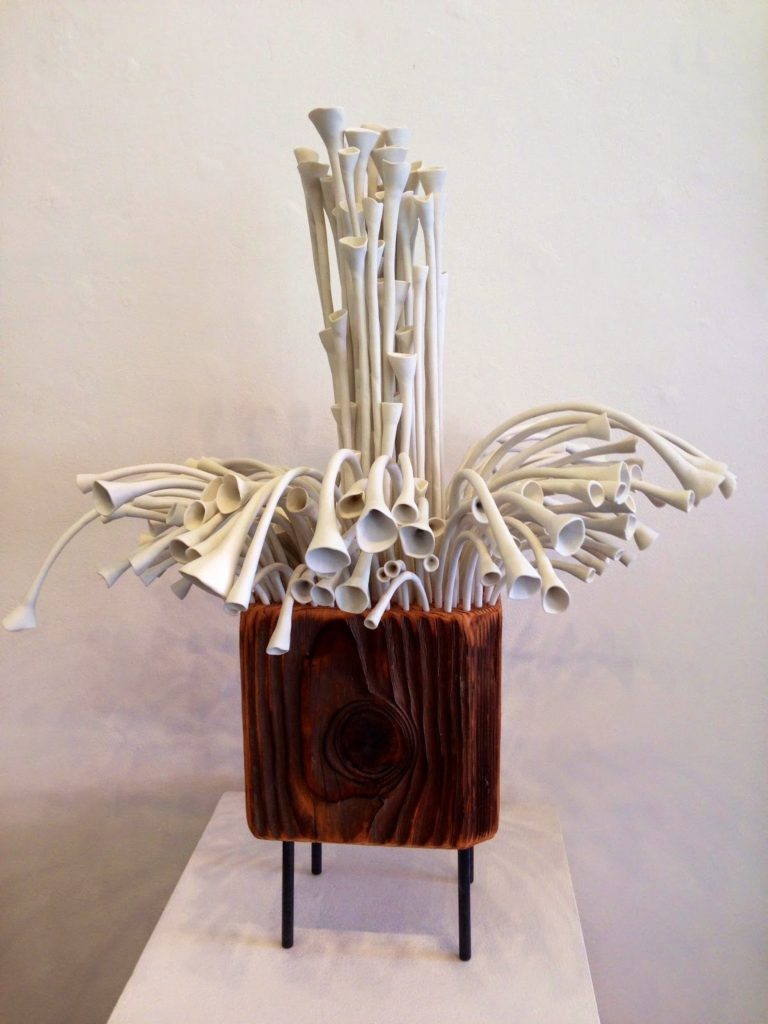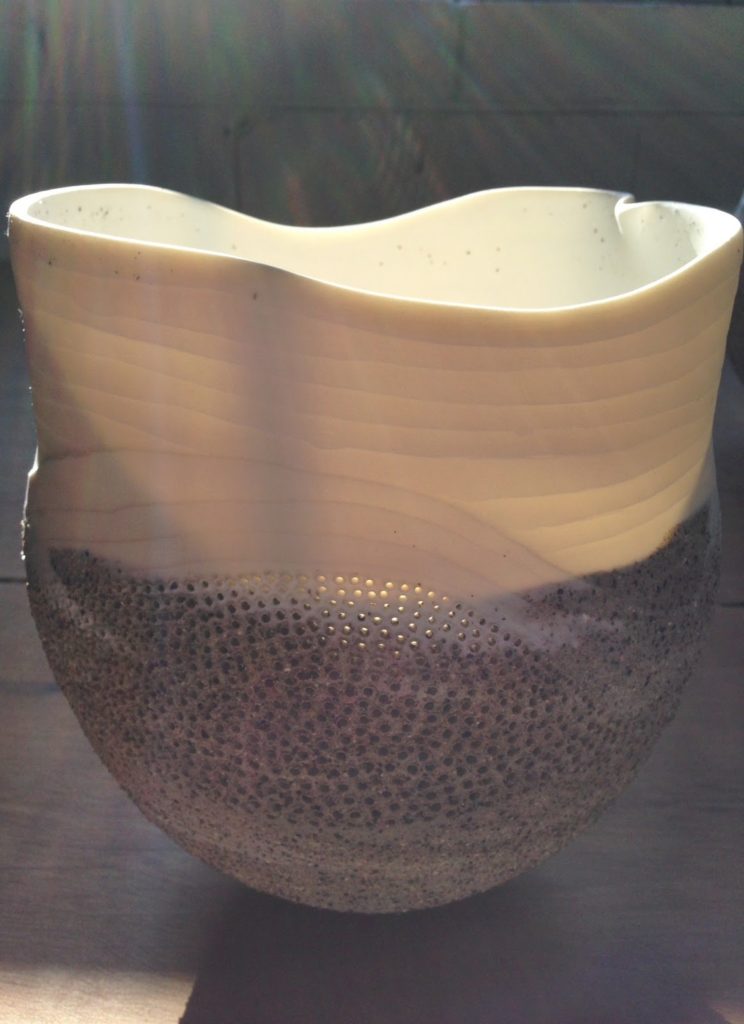 I'm a creative, obsessive mixed clay, porcelain worker.
Past cultures, traditions, colour, texture are all there.
My vision is always creating.
Well it was a whirlwind weekend. I traveled to Medalta to open the Medalta International Cup show and meet with a new group of resident artists; some which will be around just for a short month long stint, others staying up to a year. But more on them later. The cup show is really what I want to talk about first.
From the first minute I found myself surrounded by the actual cups in person I had a bit of a chill. And possibly a panicked sweat as well. While I knew what to expected since I had been the one selecting the work; I truly hadn't prepared myself for seeing them in the flesh. To be honest I was taken aback by some of the work. The scale of pieces differed so much that I saw them in a different light. Others, I found, had details that had not come through in the images I'd seen making them even more impressive in person. I had prepared a short list of who I thought would take the prizes, but I soon found myself starting from scratch and looking over each piece one at a time all over again. Each piece was picked up, fingers were run over bottoms, handles were tested, glaze details were drooled over. But suddenly I was saddled with the weight of my decision. Medalta and the Medicine Hat College put forth what I think is one of the best prizes out there. A month long residency with accommadations! If only there could be a way for the juror to win….kidding. But it is a huge prize and I needed to be able to justify my decision. One cup out of 150 cups was going to have to stand above the others.
I narrowed my list and went back hourly to reevaluate and in the end I chose this beautiful piece titled "Ugly Monkey" By Kyoungwa Oh of the USA as our top prize winner. I assure you this piece is beyond delectable in person. My camera phone image does it no justice.
Congrats to you, Kyoungwa Oh!


Student prize – supplied by none other than Ceramics Art and Perception and Ceramics Technical, went to Melanie Sherman
The following works were also purchase prizes for the Medalta Collection:
I was supper thrilled to see how many of the artists were in attendance
at the opening. So special to be able to share this night with you all.
Cheers and congrats to all of the artists in the exhibition. Thanks to each and everyone of you for making beautiful work. Thanks to all the amazing staff at Medalta who worked overtime on this project (even in a post flood renovation zone). In particular three people: Aaron Nelson for getting the idea off the ground; Jenna Stanton for overseeing the project logistics and administration, and for installing a beautiful show in a manner that highlighted each artists work; and Quentin Randall, Medalta's resident web designer and marketing/promotions staff. Thanks to all the Medalta staff that helped out with this project. Thanks to Medalta AIR, Medalta College, and Ceramics Art and Perception and Ceramics Technical for supplying the awards.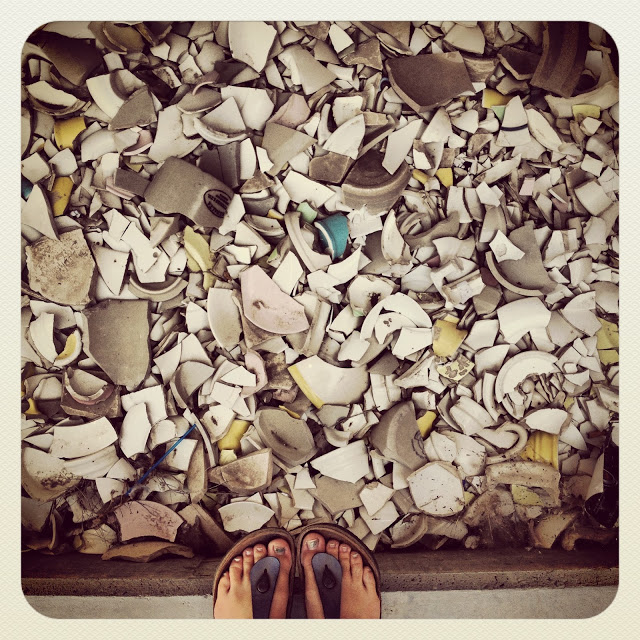 Oh Medalta, you have a special way of bringing the clay world
together; of supporting and promoting international and Canadian craft
and artists. We artists love organizations like that. Keep up the amazing work.
Over the next while I'll be posting a lot of eye candy from the award winners and some of the artists from the exhibition. Please stay tuned for that. In the meantime head on over to Medalta in person or online to pick out a cup for yourself before they're all gone!

Established Gold Coast ceramicist Megan
Puls has captured attention with her distinctive work for nearly three
decades. After four solo exhibitions on the Gold Coast and in Brisbane
she is now joining forces with emerging ceramic artist Kathryn Mitchell
to exhibit a new body of work in an exhibition titled Ebb Tide at Clay
Art Benowa opening on Saturday 2 March 2013.
The exhibition will explore the movement
of water, connections and journeys through Megan and Kathryn's distinct
ceramic styles. Both artists have a deep affinity to water; Megan is
fascinated with the Australian and New Zealand coastlines after
extensive travels, whilst Kathryn grew up on the Isle of Man, a small
British island with the sea less than an hour's drive in any direction
and criss-crossed by rivers and lakes. Their visions are translated
through delicate porcelain ceramic pieces; Megan painstakingly drills
hundreds of holes into each vessel and Kathryn meticulously hand paints
her illustrations.
"Ebb Tide is in the middle, a balance,
yin and yang. To me, that is how we live. Creating is how I live in all
forms," says Megan.
With an understanding of the vision in
Megan's mind, Kathryn took to hand her mentor's musings and found a
connection that bonds the Ebb Tide exhibition together.
"I could see links between our work and
the concepts I had been experimenting with. This exhibition was an
opportunity to pursue those ideas and bring them to life. Inspiration
ranges from lyrics by Florence and the Machine, to Frida Kahlo paintings
and my fascination with the connections we form with the people in our
lives, be them fleeting or enduring," says Kathryn.
Only three years into her art practice,
Kathryn is excited by the opportunity to share exhibition space with
such an established artist as Megan.
"It's a privilege for young artists to
exhibit alongside their role models – I'm honoured that Megan invited me
to join her in launching her new work. Receiving this kind of support
and encouragement is invaluable to my fledging career," says Kathryn.
And Megan couldn't be happier helping out an enthusiastic and dedicated emerging ceramicist as Kathryn.
"My nature is: what you give out is what
you get back. I believe Kathryn is giving back two-fold. I love
enthusiasm, energy and passion," she says.
Clay Art Benowa is a quaint cottage
gallery situated on Ashmore Road, Benowa, near Pindara Hospital. At
nearly 100 years old, the traditional building offers a unique space for
Megan and Kathryn's ceramic art.
www.meganpuls.com
www.kathrynmitchellceramics.com
Image details:
Kathryn Mitchell, 'Follow your heart lines', Wheel thrown + hand painted porcelain, 10.5 h x 6 w cm, photo: Mark Bermingham
Megan Puls, 'Bloom', Southern Ice Porcelain and reclaimed wood, 80 h x 30 w cm, photo: Peter Hamilton