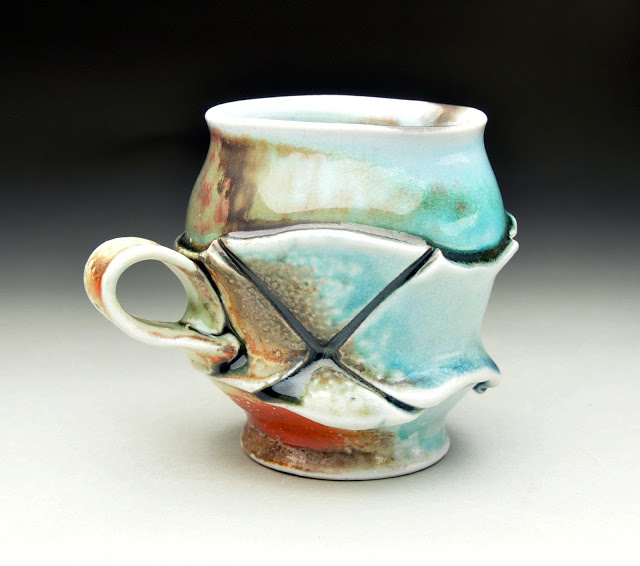 Melanie was recently awarded the Student Award at the Medalta International Cup Show.
Many thanks to Ceramics Art and Perception and Ceramic Technical for sponsoring this award.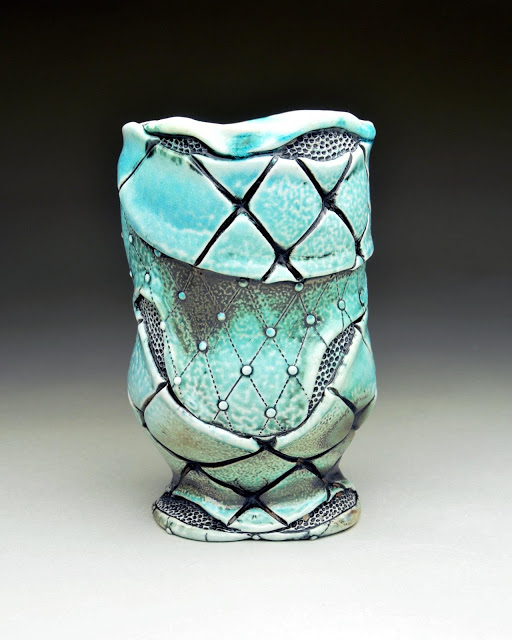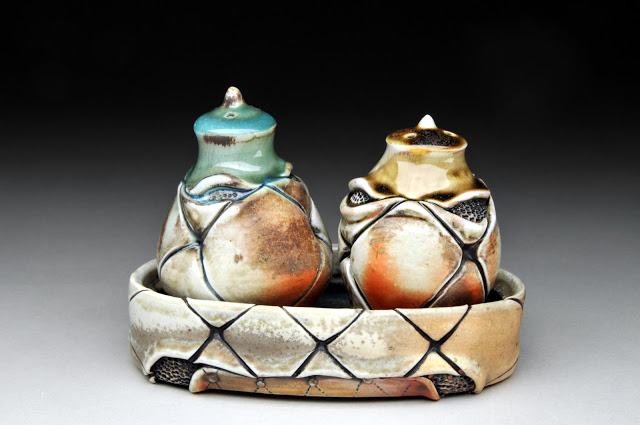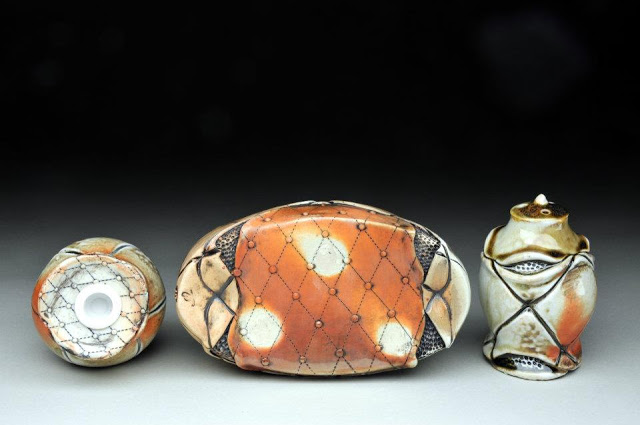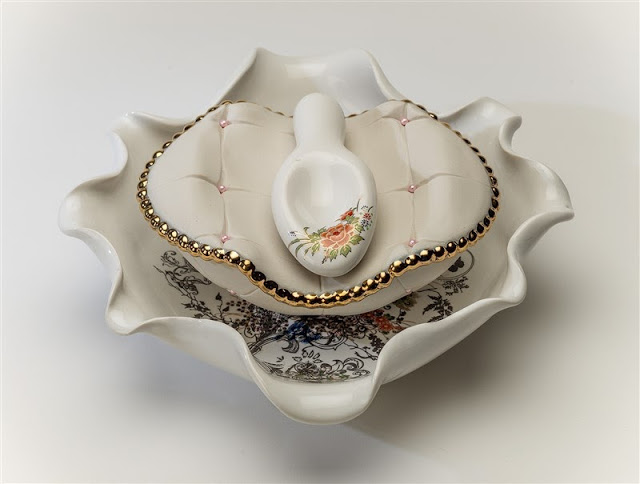 www.melaniesherman.com
www.facebook.com/MelanieShermanCeramics
Well it was a whirlwind weekend. I traveled to Medalta to open the Medalta International Cup show and meet with a new group of resident artists; some which will be around just for a short month long stint, others staying up to a year. But more on them later. The cup show is really what I want to talk about first.
From the first minute I found myself surrounded by the actual cups in person I had a bit of a chill. And possibly a panicked sweat as well. While I knew what to expected since I had been the one selecting the work; I truly hadn't prepared myself for seeing them in the flesh. To be honest I was taken aback by some of the work. The scale of pieces differed so much that I saw them in a different light. Others, I found, had details that had not come through in the images I'd seen making them even more impressive in person. I had prepared a short list of who I thought would take the prizes, but I soon found myself starting from scratch and looking over each piece one at a time all over again. Each piece was picked up, fingers were run over bottoms, handles were tested, glaze details were drooled over. But suddenly I was saddled with the weight of my decision. Medalta and the Medicine Hat College put forth what I think is one of the best prizes out there. A month long residency with accommadations! If only there could be a way for the juror to win….kidding. But it is a huge prize and I needed to be able to justify my decision. One cup out of 150 cups was going to have to stand above the others.
I narrowed my list and went back hourly to reevaluate and in the end I chose this beautiful piece titled "Ugly Monkey" By Kyoungwa Oh of the USA as our top prize winner. I assure you this piece is beyond delectable in person. My camera phone image does it no justice.
Congrats to you, Kyoungwa Oh!


Student prize – supplied by none other than Ceramics Art and Perception and Ceramics Technical, went to Melanie Sherman
The following works were also purchase prizes for the Medalta Collection:
I was supper thrilled to see how many of the artists were in attendance
at the opening. So special to be able to share this night with you all.
Cheers and congrats to all of the artists in the exhibition. Thanks to each and everyone of you for making beautiful work. Thanks to all the amazing staff at Medalta who worked overtime on this project (even in a post flood renovation zone). In particular three people: Aaron Nelson for getting the idea off the ground; Jenna Stanton for overseeing the project logistics and administration, and for installing a beautiful show in a manner that highlighted each artists work; and Quentin Randall, Medalta's resident web designer and marketing/promotions staff. Thanks to all the Medalta staff that helped out with this project. Thanks to Medalta AIR, Medalta College, and Ceramics Art and Perception and Ceramics Technical for supplying the awards.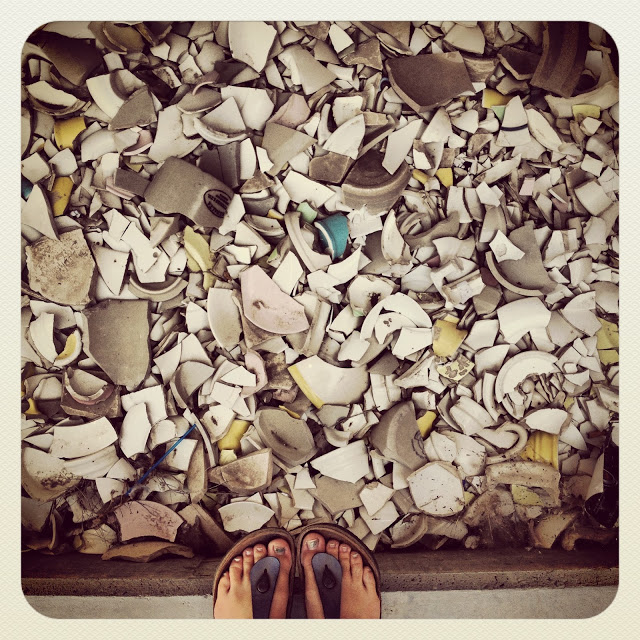 Oh Medalta, you have a special way of bringing the clay world
together; of supporting and promoting international and Canadian craft
and artists. We artists love organizations like that. Keep up the amazing work.
Over the next while I'll be posting a lot of eye candy from the award winners and some of the artists from the exhibition. Please stay tuned for that. In the meantime head on over to Medalta in person or online to pick out a cup for yourself before they're all gone!