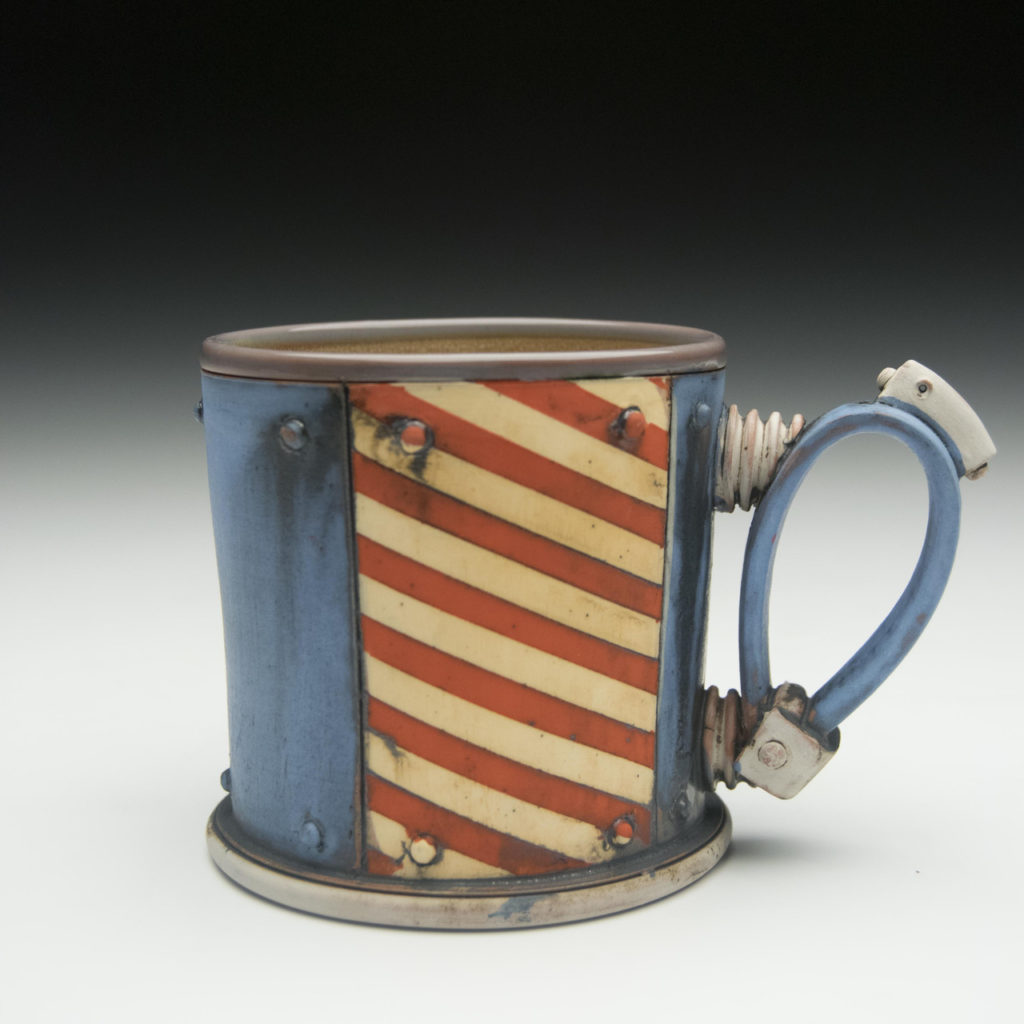 Mike Cinelli – Juror's award winner 2016
The Gandee Gallery and the Shaped Clay Society at Syracuse University invite ceramic artists to apply to participate in  the upcoming show, The Almighty Cup 2017, a national juried and invitational exhibition.  Click here for the link to the Slideroom application. The show is a fundraiser for the Shaped Clay Society and the entry fees will help support Syracuse University student scholarships, activities, and NCECA Conference attendance. The entry fee is $25 for up to 5 entries and the idea of 'cup' may be interpreted freely.  All entries must be primarily made of clay and be for sale.
The show will present an eclectic mix of styles of drinking  and sculptural vessels made by ceramic artists from all over the country. It will be on view at the Gandee Gallery September 29 through November 19. There will be a reception on Saturday, September 29, from 6:00-8:00 PM and it's free and open to the public.  This year's juror, Liz Lurie, is a studio potter who resides in Cazenovia, NY.  Local business, Clayscapes, is sponsoring the prizes for the exhibition.