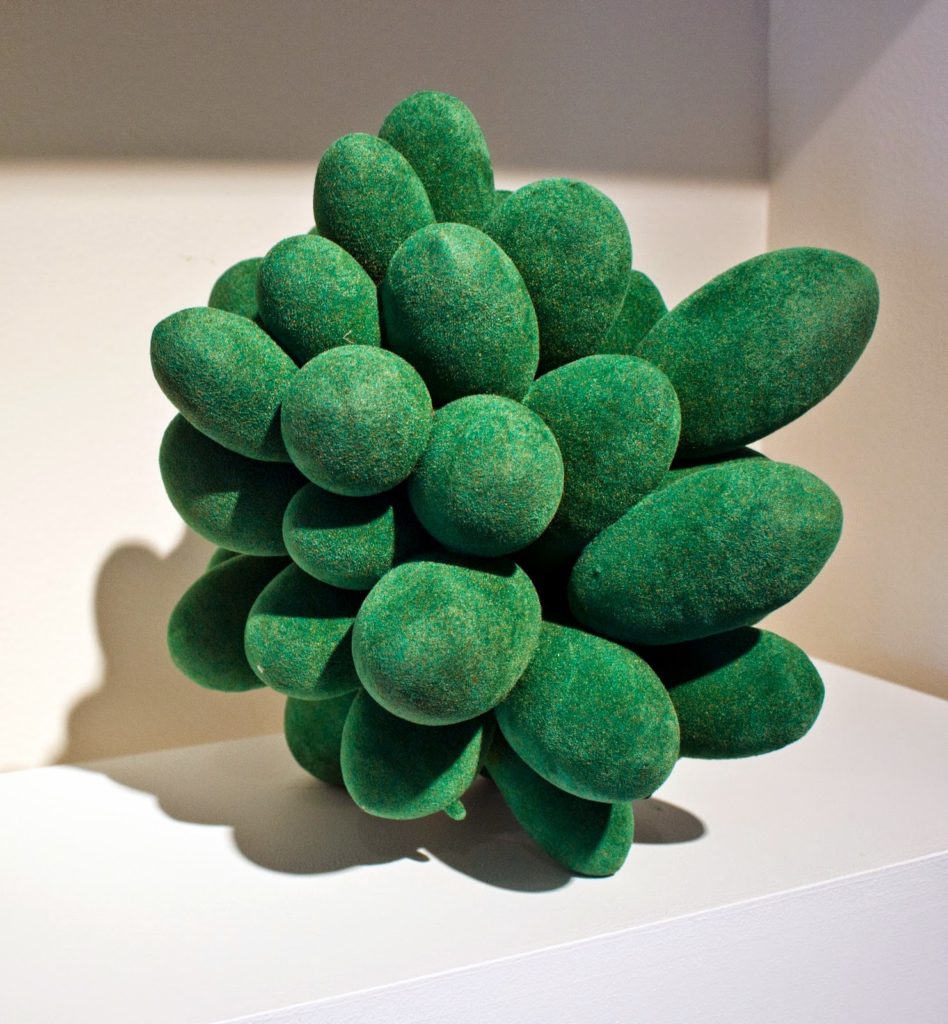 Opening
Reception: Friday, July 11, 6-8pm
Exhibition
Dates: Friday, July 11 – Sunday, August 24
Artist
Talk: Thursday, August 14, 2014, 7pm
Pewabic will open a
new exhibition with new work from Darien Arikoski-Johnson and Monica Wilson. Manufactured Mementos explores the
methods in which memories are created, catalogued, and later
retrieved. Inspired by the digital recording of moments in time, Darien
Johnson's work questions the process in which we create and remember
experiences.
"My
work represents the current entanglement of human cognition and digital
processing. The recent
proliferation of the camera-phone enables us to record spontaneously. Experience is interrupted to capture
and store moments. The recordings
are used for recollection; however, over time our reliance on the two-dimensional
image to replace perceptual experience flattens and fragments the memory. By dissecting and altering these
fragments, my work raises awareness of a continually altered state of visual
consciousness. It makes reference
to a shift in contemporary experience relating to the cognitive processing of
sight."
Darien
Arikoski-Johnson received his BFA from Saint Cloud State University, Minnesota
in 2002. He received an MFA at Arizona State University in 2009. He was an
artist in resident at The Experimental Pottery Workshop, Jingdezhen, China and
at Guldagergaard: International Ceramic Research Center, Skælskør,
Denmark. A.-Johnson's work has
been in national and international exhibitions such as "Ink and Clay 34," CA,
"Concordia Continental," MN, and "Generously Odd: Craft Now," KY. He was an NCECA emerging artist at the
2012 conference in Seattle, WA. He has also been published in 500 Ceramic
Sculptures, Surface Design for Ceramics, and Ceramics Monthly. His sculptures can be found as part of
the following public collections, the Mesa Arts Center, Mesa, AZ; California
State Polytechnic Collection, Pomona, CA; and The Ceramics Research Center,
Tempe, AZ. Darien is currently
working out of Copenhagen, Denmark.
Monica Wilson
utilizes manufactured materials on ceramic organic forms to stir up
recollections of times past.
"My work is influenced by
the constant push-pull between the organic and the mechanical, variation in
physical and psychological weight, and the process of working with a malleable
material and firing it to an inflexible object. Recent works combine memories with materials: plastic grapes
from my mother's Thanksgiving cornucopia, a crawdad's hidden black egg cluster,
and nostalgic surfaces like flocking, wax, rubber, and concrete. Combining distal products, such as
porous terra-cotta with vitrified porcelain or hand-made objects with new and
reused manufactured materials, is a springboard for my current work."
Monica Wilson was born and raised in Colorado and
now lives in Ann Arbor, Michigan, where she works at Studio Camelot, Clay
Gallery, and the Potters Guild and teaches art at Summers-Knoll. She has
traveled extensively in India, Morocco, Jordan, Pakistan, Argentina, and
Brazil, where she did documentary video and
photography
with a paleontological team. Her work is influenced by these travels —the
similarities between different cultures, the passage of time— and how
they interact with her memories of specific materials, events,
and places from her mid-west upbringing.
Monica Wilson graduated from Eastern Michigan
University with a Bachelor of Fine Arts degree in ceramics and sculpture, and
was an artist-in-residence at the Byrdcliffe Arts Colony (Woodstock, New York), Siena Heights University (Adrian, Michigan), Kripal Kumbh Pottery (Jaipur, India), and Brigham
Young University (Provo, Utah).
Wilson will hold an
artist talk on Thursday, August 14 2014 at 7pm at Pewabic. She will also lead a
special workshop as part of Pewabic's Vistit
Artist Series. Her
workshop will focus on lightweight
mold processes and include demonstrations and lecture. Registration for the workshop can be done online or by calling 313.626.2062.
ABOUT PEWABIC:
Pewabic, founded in
Detroit in 1903, is a community of makers, educators and innovators devoted to
progressing ceramics. We are a non-profit business dedicated to making ceramics
relevant and accessible to all by supporting artistic innovation and creating
meaningful learning experiences. We achieve this through a rotation of
contemporary ceramic exhibitions, adult and youth educational programs, and the
handcrafted production of Arts & Crafts era ceramics. We encourage the
public to tour our National Historic Landmark pottery for free during regular
business hours, M-S from 10am-6pm and S from noon-4pm.