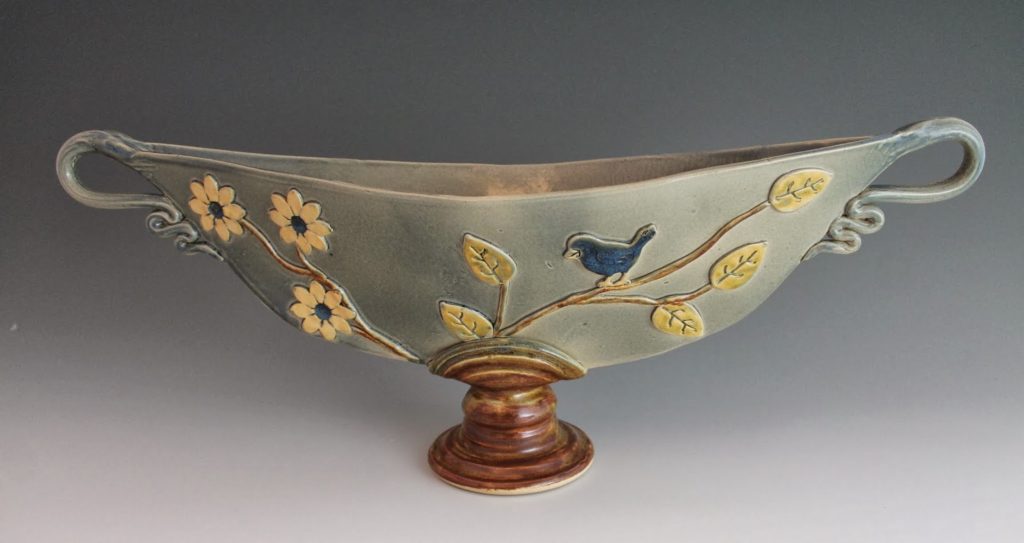 My
journey into clay began with my love of all things beautiful (art,
music, nature). After taking a pottery class in 2004 I fell in love with
creating beautiful things out of clay. Although in the first few years I
took a few pottery classes, I have further developed my work through
attending many demonstrations and workshops. Most of my development has
been through experimentation.
In 2008 I started selling my work
at art and pottery festivals where my work was done primarily on the
potter's wheel. My work was functional and very colorful. Then in
December 2012 after taking the class at the John C. Campbell Folk School
with Sylvia Coppola, I now enjoy making most of my pieces with a
combination of slab and wheel techniques. The new pieces are more
decorative, though some remain functional.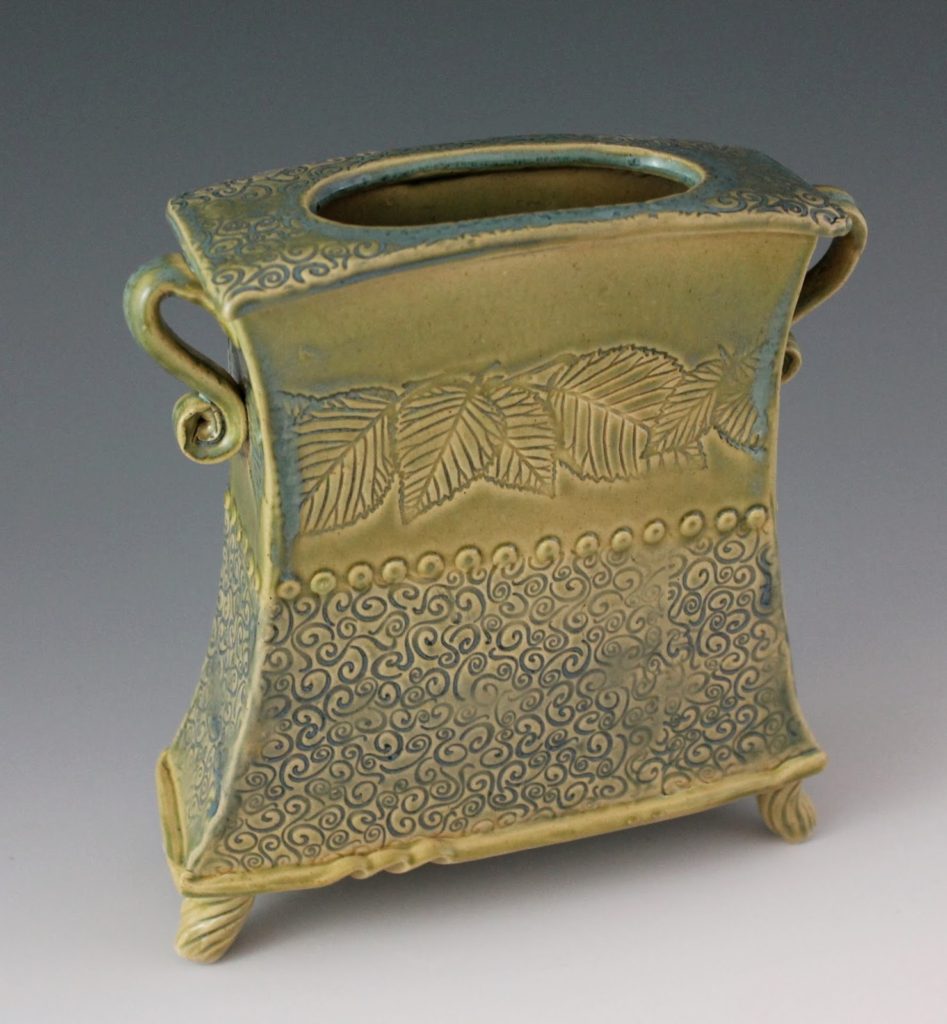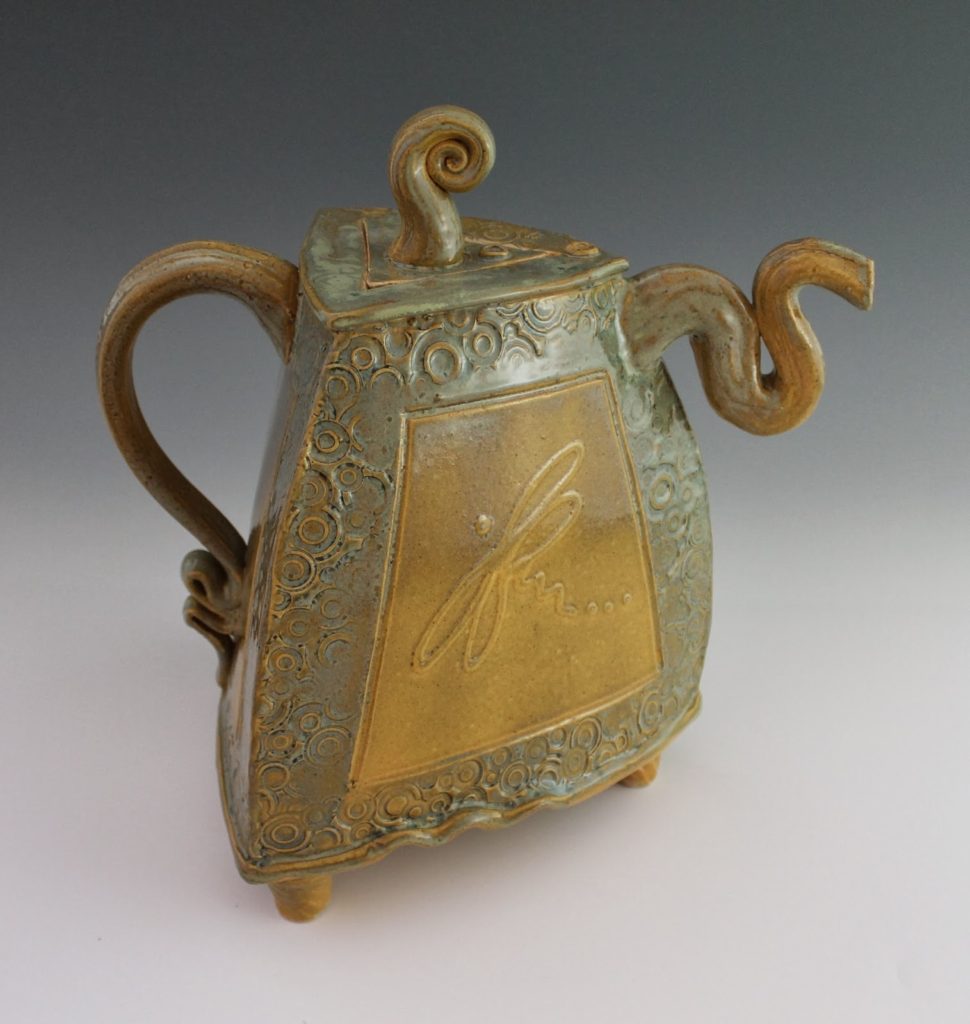 My
work has been exhibited at various shows at Mint Hill Arts where
recently I won first place in the 3D category at the Winter Juried show
and in 2011 I won an honorable mention for my tall coffee pot at the
Juried Spring show. Recently I also won first place for my butterfly
cruet at the Summer Art Explosion show at Falling Rivers Gallery as well
as an honorable mention for my Teapot on Fire at the Members Only show
in November. My goal in 2014 is to have my own show at a local gallery.
New Day Pottery can be found at Art Fairs, exhibits around North Carolina and in various gift shops and galleries.
Check out my blog or Facebook page for more information and for updates on what's happening in the studio.
Judy Abdelaziz
New Day Pottery