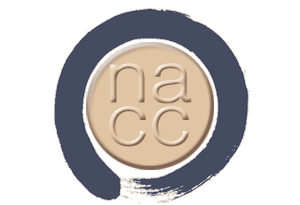 This international event is scheduled for September 1 – October 2 in
the historic City of Auburn located in the California, Sierra Nevada
foothills, heart of Gold Country.
This juried clay show celebrates visionary artists from around the
world with only 100 entries allowed in the Exposition. Online
applications will be accepted beginning April 1, 2016.
More than $25,000 in cash prizes and awards will be offered to the winning entries. The Exposition will be judged by Susannah Israel, the only American to win the New Zealand Fletcher Challenge.
This Exposition is held in conjunction with a Throw-a-Thon, exciting
workshops and a Street Fair (organized by General Gomez Gallery and the
ClayArts Studio). The exposition features a grand finale Beer &
Brats Fete, complete with local beer, food, music and commemorative beer
stein.
The North American Clay Challenge is offering $25,000
in cash prize money and purchase awards. 2016 is our inaugural year,
the not so modest beginnings of many more years to come for the North American Clay Challenge.
We started with an idea for a two-day clay throw-a-thon, and soon our
enthusiasm heightened and our ideas propagated more ideas, and the North American Clay Challenge was born.
One goal early on, was to join the ranks of Auburn's many prestigious
events. In keeping with the true "Auburn, Endurance Capital of the
World" spirit, we soon realized that what was needed was not simply a
single clay event, but a month long, pull out all the stops,
International Clay Challenge!
With the expertise of clay artists Larry Ortiz and Ray Gonzales, we
soon had internationally known artist Susannah Israel on board as juror
for the show. The Clay Challenge exhibit will be located in the General Gomez Arts building at 808 Lincoln Way in Auburn, California, USA.
The exposition includes challenges in the following four categories:
Figure Sculpture, Sculpture, Functional (Thrown), and Tile/Wall Hanging.
September begins with an exclusive invitational VIP reception, followed
workshops, the clay throw-a-thon, the General reception along with a
street fair with demonstrations, live music, and vendors.
October 1st wraps up the month with a Beer and Brats festival.
TAKE THE CHALLENGE!