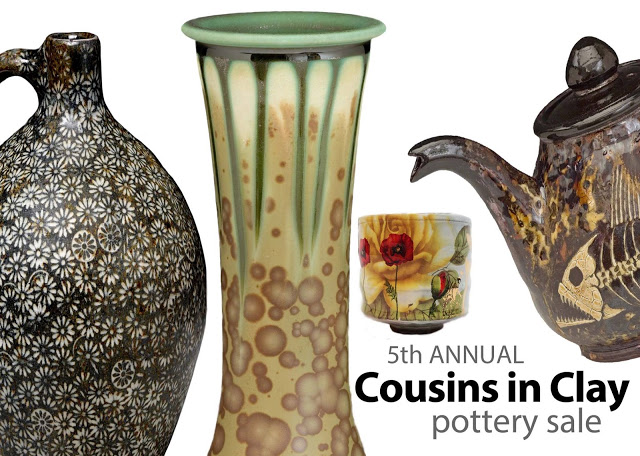 Cousins in Clay
North Carolina – Mountains
Bakersville, NC
at Michael Kline Pottery

September 5 – 6, 2015
Cousins: Gholson, Henneke & Kline
Special Guest Cousin

Justin Rothshank
You are invited to come and visit with the "Cousins in Clay – Mountains"
for their 5th Annual show and sale of contemporary art pottery . The
event takes place under the mighty oaks on the breezy ridge near the
Kline Pottery in the mountain town of Bakersville, NC. Michael will be
joined by Bruce and Samantha, who make their annual trip to the
mountains. They are sure to have a really wonderful selection of their
amazingly glazed wares. This year's visiting cousin is the nationally
known potter, Justin Rothshank. Watch pottery demonstrations, enjoy
some awesome red beans and rice, drink some cold one's and celebrate the
art of the potter in this summer's "Cousins in Clay: Mountains".