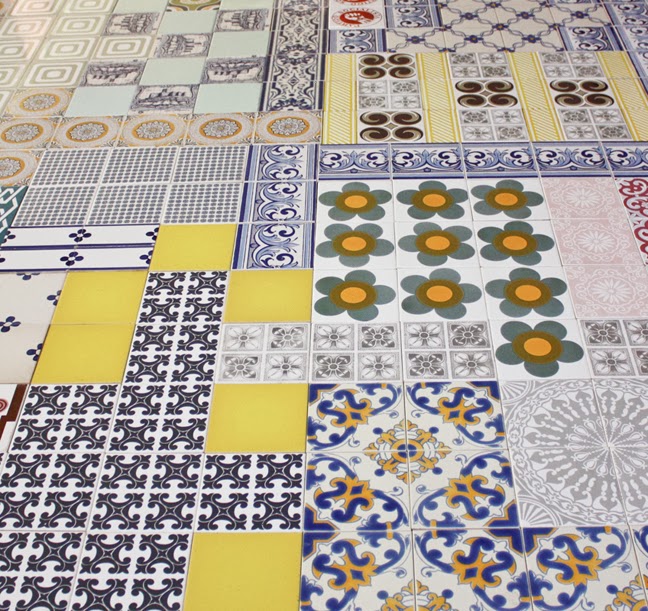 Funded by Canada Council for the Arts, Dear Human's "Patchworked In Canada" is
a two stage project: First, as a mural made from 1200 reworked vintage
Portuguese tiles, exhibited this month at the Toronto Design Offsite Festival's
hub. Then it takes to the streets as an interactive urban art project. Throughout
select areas of Toronto, Montreal, and Vancouver, the tiles will be tagged as
individual installations, to be found and taken home by lucky and observant
finders.
Dear Human <
www.dearhuman.ca
> is the creative studio of ceramic, architect, sculpture, design duo Jasna Sokolovic and Noel O'Connell.
A
flower growing in a crack of the concrete. This project is like that;
finding unanticipated beauty in the urban landscape, inviting a moment
of pause and response. The search for these small offerings is an open invitation to explore and play.
EVENT
DETAILS
Exhibition
Hosted at the hub of Toronto Design
Offsite Festival at:
Bosley Real
Estate Ltd.
1108 Queen
Street West
Toronto,
Ontario
M6J 1H9
January 20th
to the 26th
Hours of
Operation: Mon-Fri: 3-7pm, Sat: 12-7pm, Sun: 12-5pm
Tagging
Toronto: Queen West area, January 27th-28th
Montreal: Le Plateau – Laurier area,
January 30th-31st
Vancouver: Mount Pleasant – Main Street
area, February 7th-8th