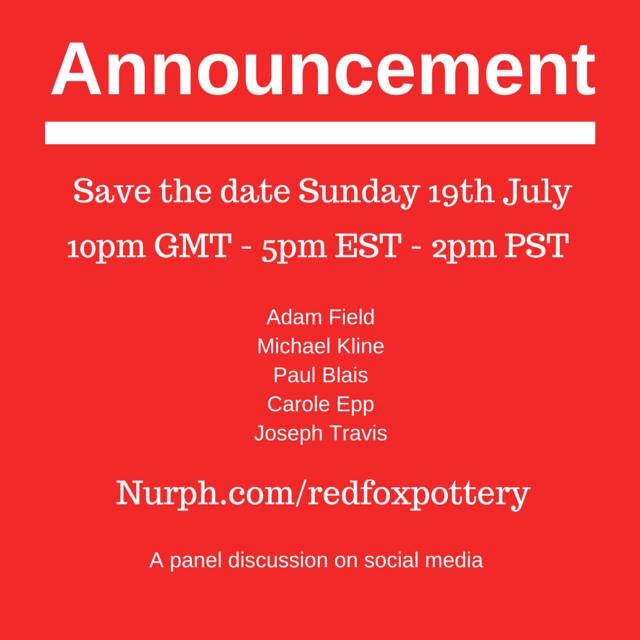 Join Adam Field (@adamfieldpottery), Michael Kline (@klineola), Paul Blais (@pdblais),
Joseph Travis (@redfoxpottery), and myself – Carole
Epp (@musingaboutmud) for an
international live-streamed panel discussion on social media in the clay
world.
This Sunday, July 19th, 5pm EST.
There are a few tiny hoops to
jump through to view and join the conversation; go to www.Nurph.com/redfoxpottery for info. This event is free and open to the public. Tell a friend and we hope to see you there!!!
Please send us your questions before hand as well to joseph@redfoxpottery.com