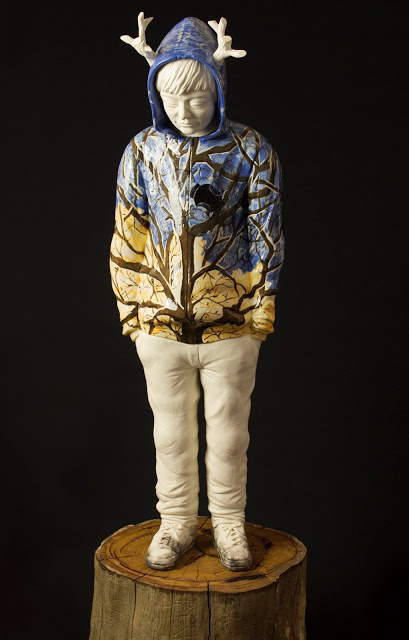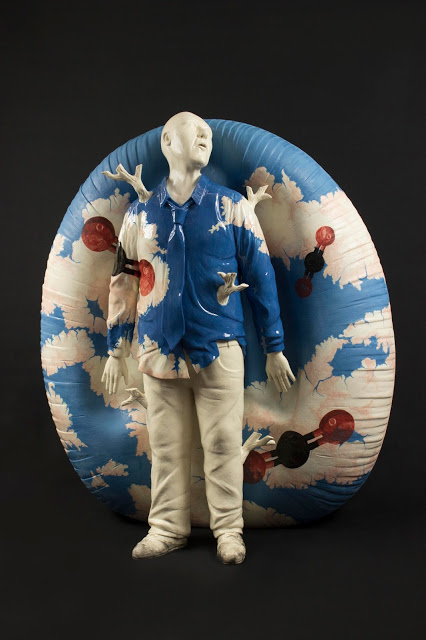 On the 26 of November 2015, ceramic artist Klaus
Gutowski will present his third solo exhibition at Peter Walker Fine Art in
Adelaide.
In the past Klaus's
art practice focused strongly on portraiture in clay and the ceramic vessel. In
this latest body of work he extends his practice to work with the whole human
figure to evoke a heightened sense of encounter, presence and connection.
The exhibition "Airborne" investigates the
impacts of human activity on our planet, and the resulting influences on
society.
Klaus says, "We have to work out what might
be done to ease the problems we have created, and how we can adapt to these
changes for the broader human interest. Little is more difficult than learning
to think differently. Yet, it is hard to define the principal problems without
upsetting longstanding traditions, beliefs, attitudes and the often unspoken
assumptions on which we build our lives. This has been the core focus of my
practice for the last few years, mainly due to the conflict that arises from my
own awareness of the part I play in creating these issues.
With my artwork I hope to be a part of the
global movement that is encouraging us to change our ways. It is not about
finding blame in others, but rather an empathetic understanding that we are all
in this together – we all have our little weaknesses for things that have a
negative impact on our world, and we all find it difficult to change."
The exhibition can be viewed at Peter
Walker Fine Art, 101 Walkerville Terrace, Walkerville, South Australia, from
November 26th – December 12th, Thursday-Saturday 11:00 to
5:00pm, or by appointment.