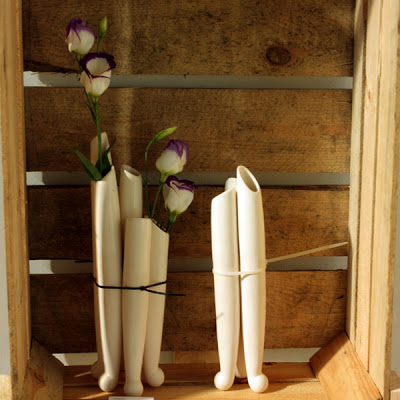 For your friday morning coffee break here's some cool design work out of Poland.
Selection of ceramic works by 10 young designers from Warsaw's Fine Arts Academy Design Department. The projects were realised in the ceramic workshop lead by Justyna Bąbel-Piktel. The collection – consisting of objects produced in short series – is a result of explorations in the field of searching for new forms, functions and applications for ceramics. The objects are everyday household products – smart, surprising and beautiful. And most of all, ready for use.
DESIGNERS:
Karolina Chyziak
Helena Czernek
Krzysztof Czajka
Anna Górska
Gosia Lipińska
Ola Mirecka
Dorota Pakuła vel Rutka
Robert Pludra
Kuba Sobiepanek
Łukasz Wysoczyński
Check out the site here.