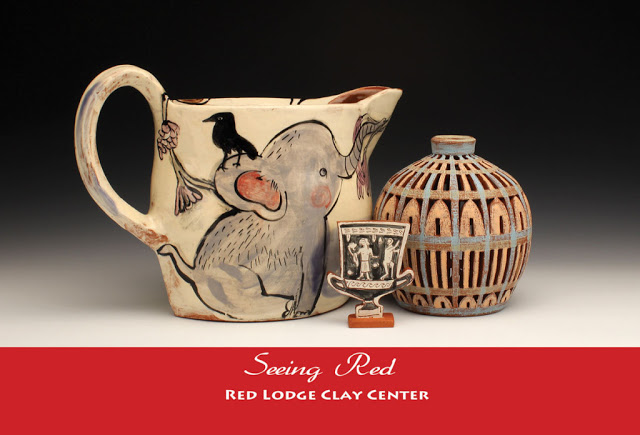 Opening Reception November 6, 2015, 5-7 PM Exhibition
Exhibition Posted Online: November 9, 2015, by 10 AM Mountain Time
Seeing Red will feature the artwork of nine artists all working with
earthenware and red clay as their chosen material. Earthenware has had a
strong presence throughout the history of ceramics and continues to be a
desired material to work in, for both sculpture and functional
artworks. The invited artists for this exhibition will show everyone
how they see their visions of red and we could not be more excited to
have the Loft Gallery turned into a sea of red!
Artists included in the exhibition: Molly Anne Bishop, Jeremy Randall,
Tammy Marinuzzi, Matt Repsher, Kip O'Krongly, Miriam Griffin, Donna
Flanery, Justin Rothshank, and Arthur Halverson.



redlodgeclaycenter.com