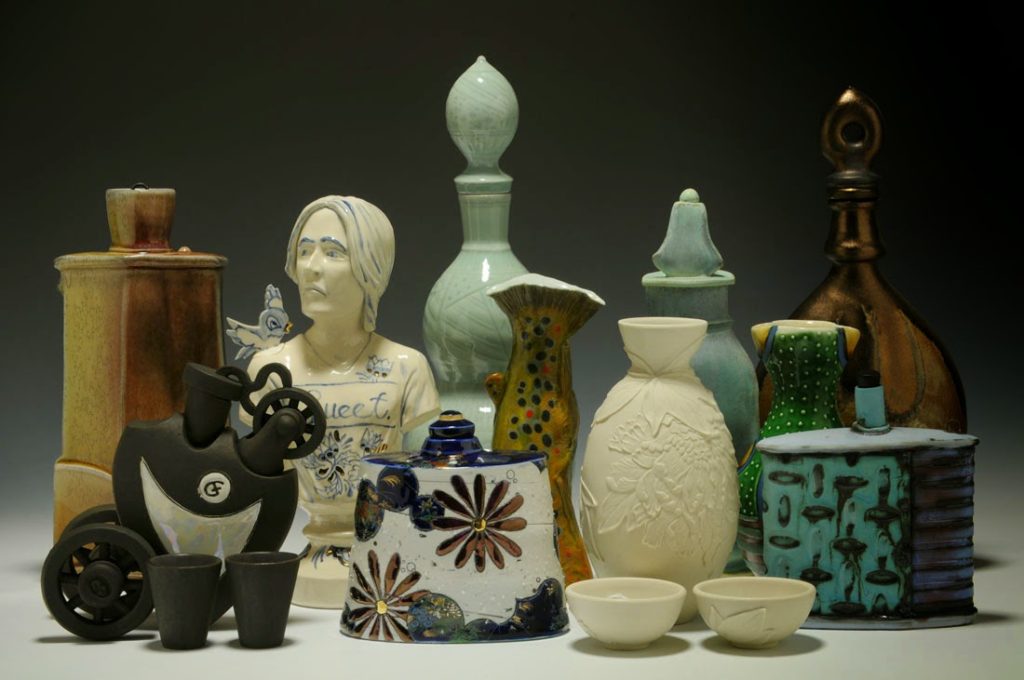 Opening Reception – Friday, March 6, 6-9pm
We hope you will join us at the gallery for the opening reception for Distilled Essences III. The gallery address is 2040 NW 6th Street, Gainesville, FL 32609.
Online Opening
The exhibition will open on our website on Saturday, March 7th at noon.
Featuring work by:
JoAnn
F Axford, Mark Chuck, Harris Deller, Josh DeWeese, Gerard Justin
Ferrari, Bruce Gholson, Samantha Henneke, Autumn Higgins, Walter Hyleck,
Barbara Knutson, Dick Lehman, Roberto Lugo, Ted Neal, Debra Oliva,
Gillian Parke, Ronan Kyle Peterson, Jeremy Randall, Beau Raymond, Dow
Redcorn, Derek Reeverts, Pete Scherzer, Matthew Schiemann, Brad
Schwieger, Yoko Sekino-Bové, Leland Shaw,
and Sandra Torres
Join us on our Facebook page for a preview of this exhibition
here
.