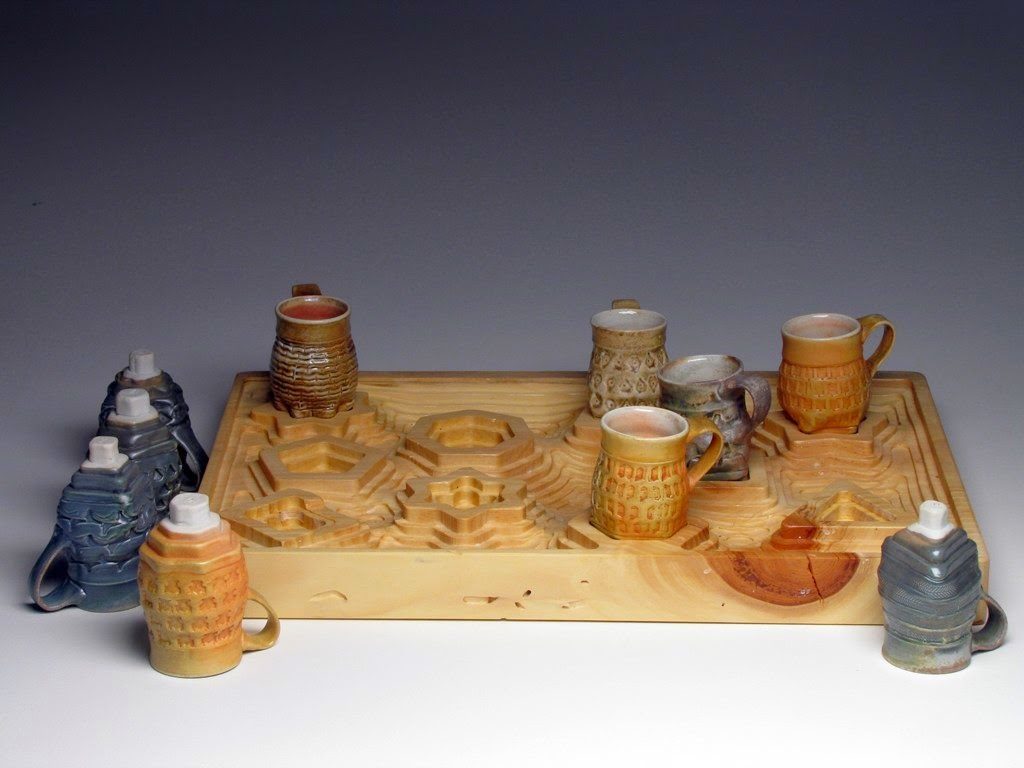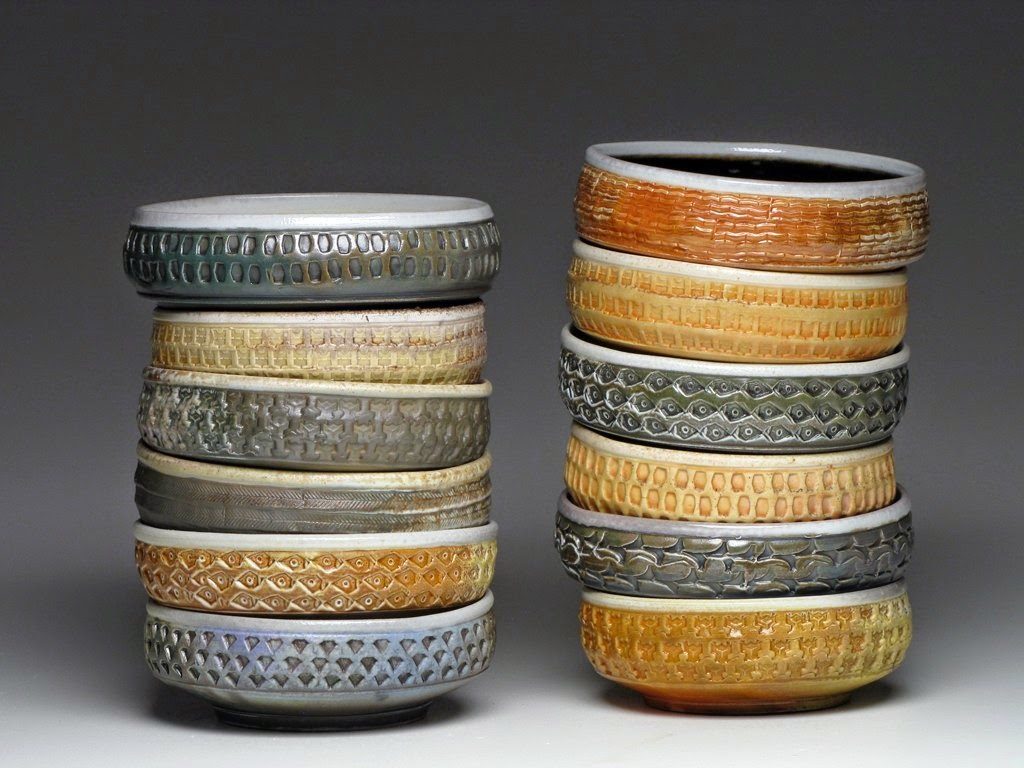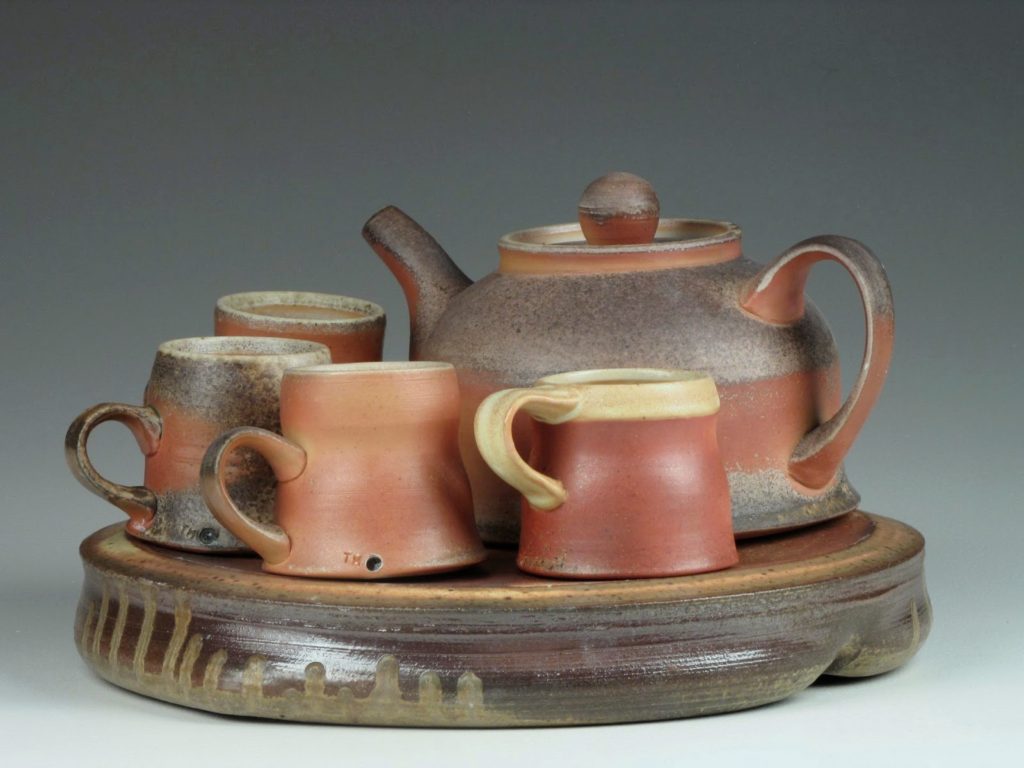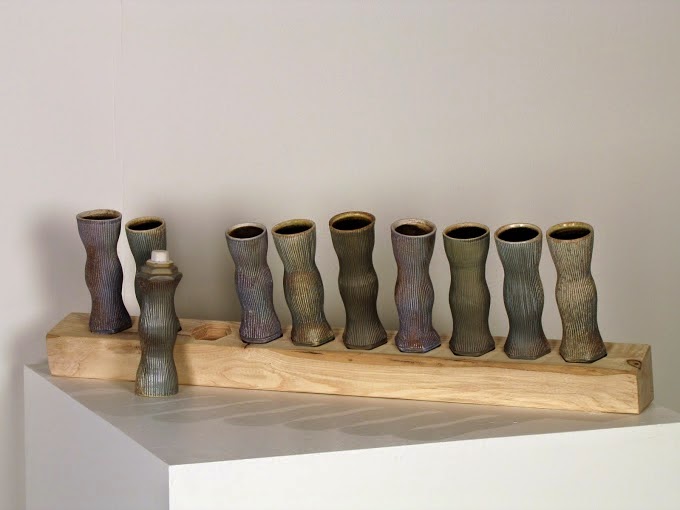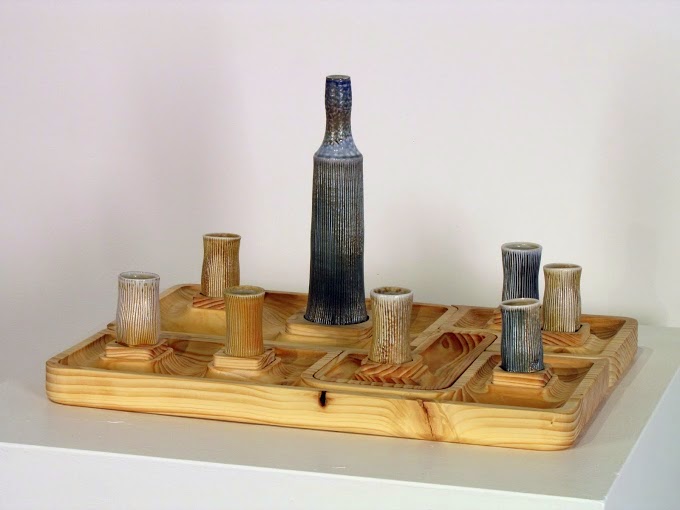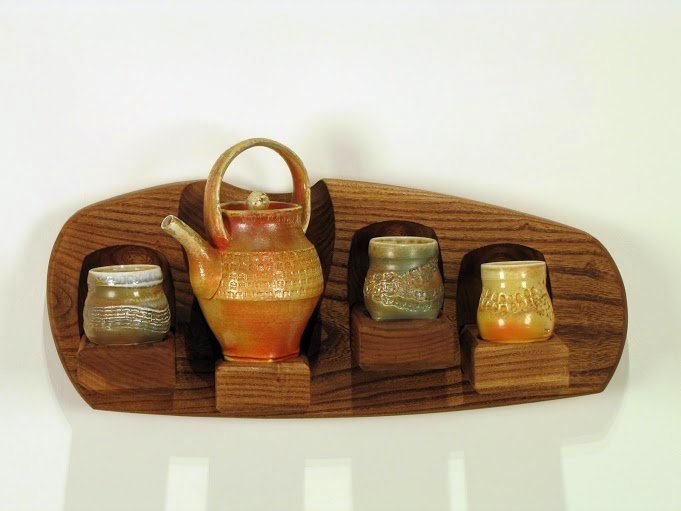 Bio:
"Originally
from a small town in Manitoba. I currently live in Minneapolis where I
am in my third year of the MFA program at the University of Minnesota. I
graduated from the School of Fine Art, University of Manitoba in May
2007 with my honours degree in ceramics and a major in painting. From
2008 until 2011 I worked as studio technician in the Ceramics department
at the UofManitoba. I have been part of several group shows at the
Manitoba Crafts Museum, the Gallery of Student Art, Outworks Gallery,
and Ace Art.

I
make ceramic work out of porcelain, with a focus on teapots and cups. I
fire the pieces in a soda or a wood kiln to give them a delicate
flashing of reds, oranges, blues and greens. The earthy tones reflect
the earthen qualities of clay. I present my work in groupings, mostly on
wooden trays. Good craftsmanship, ergonomics, and visual balance are
important in my work. The main purpose of my utilitarian ceramic work is
undeniably its function. The ritual of its use becomes a central
experience. I create playful sets that entice the users to interact
with each other and the tray. The sharing of food, drink, fellowship,
and play lie at the heart of our existence and the conscious ritual and
enjoyment of these are greatly enhanced by the experience of the visual
and tactile senses that the ceramic wares address."