ok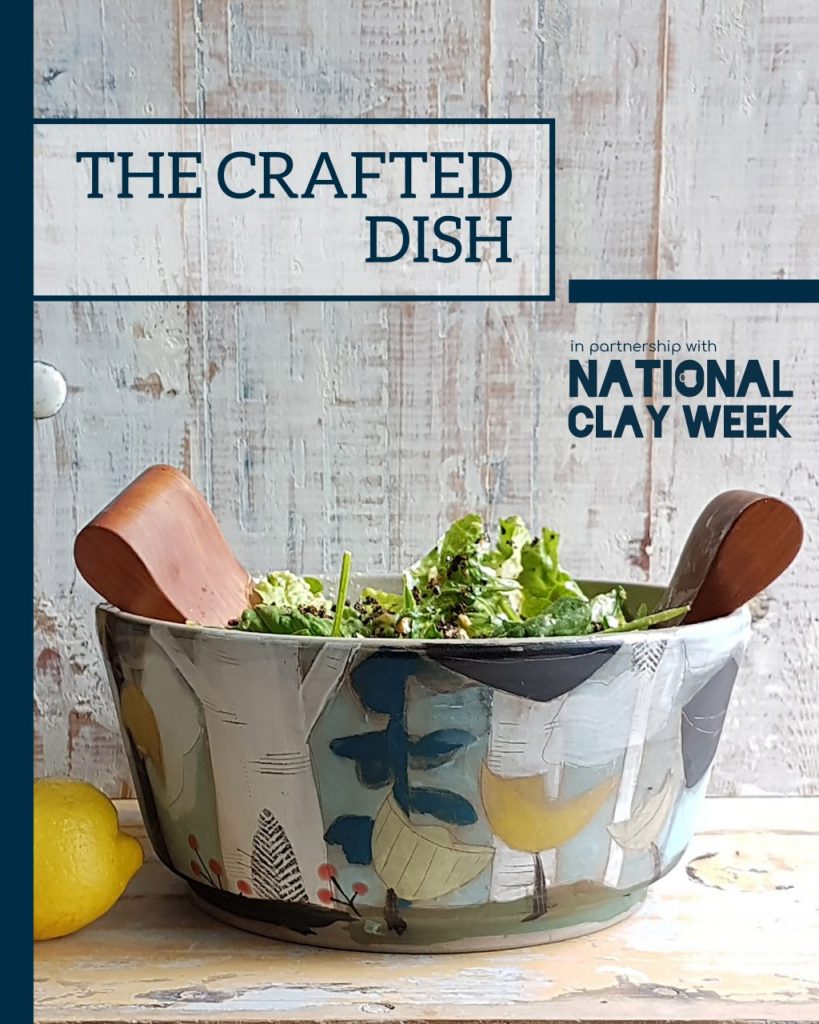 Okay so this isn't a typical Monday Morning Eye Candy for musing about mud, but hopefully you can forgive me this week. I've been working with National Clay Week over the last year on this amazing publication that showcases a range of ceramic eye candy and talent from across Canada. We've paired up gorgeous pots with mouth watering recipes to entice you to pull those beautiful pots in your collection out of the cupboard and use on a daily basis.
Sixty one artists are showcased in the publication, and we've included an essay by Julia and Yolande Krueger. Proceeds from the sale of the book will be donated to The Stop, our community partner in Toronto, ON. From their site:
"The Stop strives to increase access to healthy food in a manner that maintains dignity, builds health and community, and challenges inequality. For over 30 years, The Stop Community Food Centre has been at the forefront of dignified, innovative programs that provide access to healthy food; build skills, health, hope, and community; and confront the underlying issues that lead to poverty and hunger. Our wide range of programs include drop-in meals, a food bank, community kitchens and gardens, perinatal and family support, civic engagement, and children and youth engagement."
Below are some of the gorgeous spreads from the publication. I'm really proud of what we've accomplished on a zero budget, with the support of some seriously amazing folks in our creative community. Please consider adding this publication to your book collection. Support exposure for #canadianceramics and financially support The Stop and their programming.
Find out more about this project and links to the 61 artists: www.thecrafteddish.com
Buy the book here: www.blurb.ca/b/8196010-the-crafted-dish