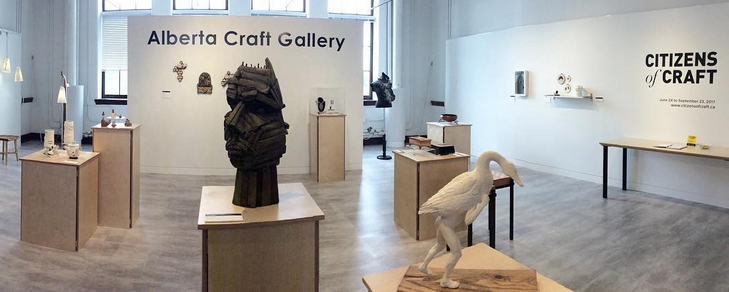 Deadline: June 1, 2018
The Alberta Craft Council is calling for exhibition proposals for the 2019 line-up of the Alberta Craft Gallery – Edmonton & Calgary.  The exhibition spaces are dedicated to showcasing work by emerging, mid-career, and established craft artists.  The Exhibition Team is looking for well-developed themes that highlight mastery in craftsmanship, features new work, pushes the boundaries of craft, and/or celebrates the achievements of our members.  Exhibitions can be individual or group shows.
Submission Content:
 Cover Letter that includes:
– contact information
– detailed description and theme of the exhibition
– number of pieces/artists in or expected to participate in the exhibition
– time of year preferred
Current ACC Membership
Current CV – artist resume
Artist Biography
Images and image list
– high quality images of work to be presented in the exhibition or representatie of the work
– images list must include: title, year created, dimensions, materials and techniques
Questions?
Please contact Joanne Hamel, Exhibition Lead
Email: joanne@albertacraft.ab.ca
Phone: 780-488-6611 ext. 234
Submit your proposal to:
Email: submissions@albertacraft.ab.ca