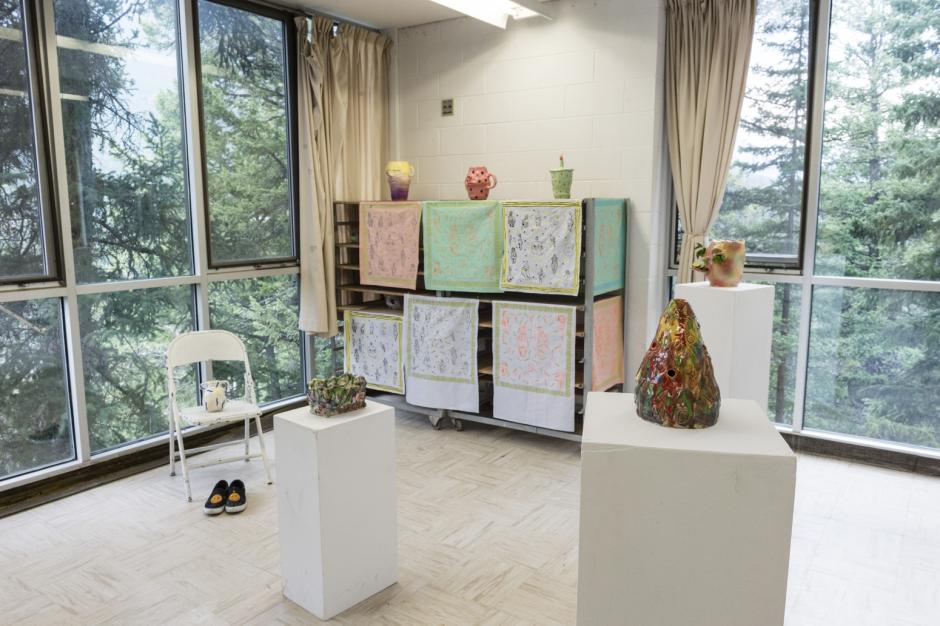 Banff Clay Revival (link: https://www.banffcentre.ca/programs/banff-clay-revival)
Dates: June 04 – July 06, 2018
Overview
The Banff Clay Revival residency acknowledges the resurgence of clay in contemporary art as a material of sculptural practice. In an age of digital technology where we are often detached from materiality and process, artists are returning to the tactile and elemental nature of clay.
Clay as a common material of domesticity, is an approachable and universal medium through which artists can communicate sophisticated intentions. This program will challenge artists to push the boundaries of form and tradition, collaborate, explore new building, firing, and glazing techniques, and redefine what the medium is capable of expressing.
What does the program offer?
Residencies offer the opportunity to create away from the constraints of everyday life. Participants are provided with a studio, accessible 24 hours a day, and access to our extensive shared facilities to further develop their production techniques. Knowledgeable staff are available to provide technical support and assistance.*
Throughout a period of five weeks, participants will benefit from a studio visit with a guest artist or curator, public lectures by visiting artists and guests, and demonstrations in a variety of ceramic production techniques.
Participants are surrounded by a community of artistic peers and have the opportunity to attend inspiring talks and performances by world-renowned artists, all within Banff Centre's spectacular mountain setting.
This program is designed for participation over the entire five-week period. Variable dates will not be considered.
Who should apply?
Artists working in the mediums of ceramics and sculpture are invited to apply. Residencies are for visual artists with an exhibition record who have had formal training in visual arts, or equivalent experience and recognition from their peers.