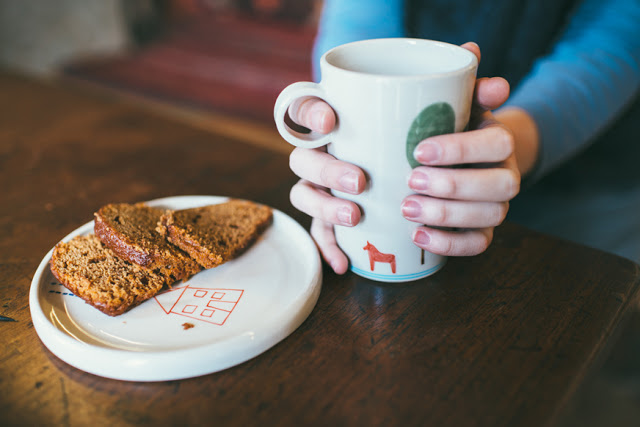 In Kathryn's words: I make my pots with the intention that each piece should be used
and embraced in everyday life. My wheel-thrown pots are simple and
contemporary, whilst the illustrations are delicate, colourful and
inspired by the beauty (and oddity) of my island home.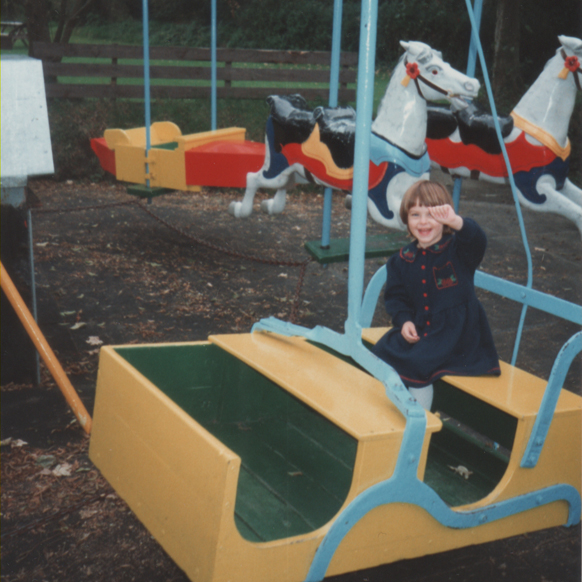 Silverdale
I
grew up on the Isle of Man, a small windswept and rain-soaked island in
the middle of the Irish Sea. I spent my childhood running around
Silverdale Glen, a secluded valley in the south of the island. It was
owned by my Grandfather between the 1930's and 1960's, so there is a lot
of family history in the area for me. In and around the glen is an old
corn mill, a mineral water factory, playground and water-driven
carousel, all of which appear in my illustrations.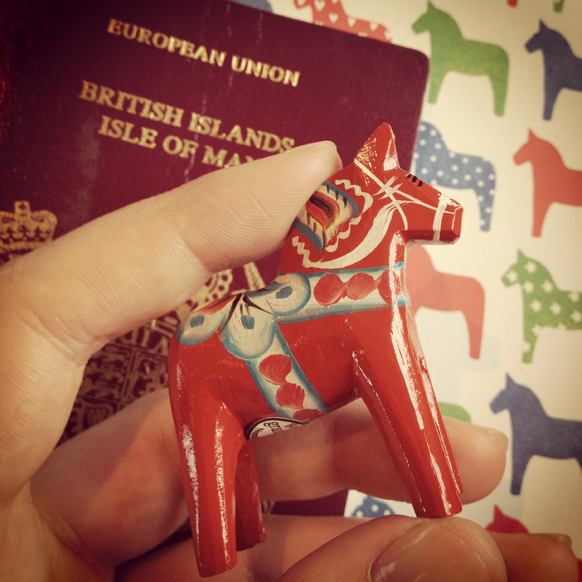 Sweden
After
making friends with a Swedish artist in Australia, I visited Sweden for
her wedding in 2013. I fell in love with the country. I had been trying
to draw horses to represent the Silverdale carousel for years but
hadn't been happy with the results. The Dalahäst have become the perfect
emblem for me.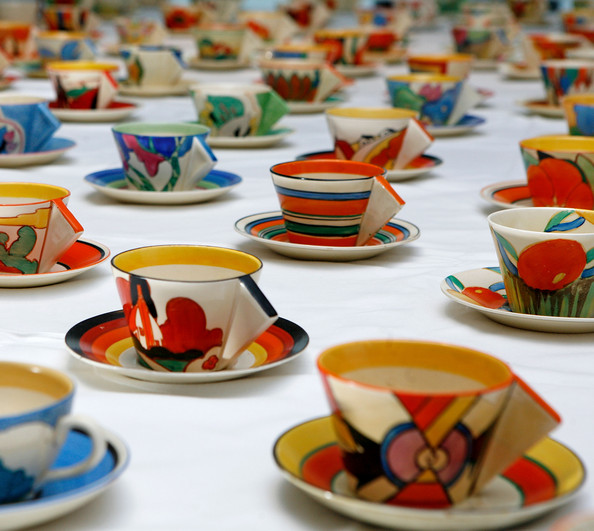 Clarice Cliff
Clarice's
designs were wild, bold and adventurous. She was SO far ahead of her
time and must have been a strong-minded woman to progress so far in what
was a man's world. The iconic little worlds that she can create rather
enchant me.
*** It's been a while since I've received any show us your influence submissions. We'd love to hear about what inspiration you bring with you into the studio. Send me an email at musingaboutmud@gmail.com if you'd like to be featured.