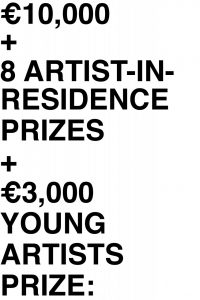 Officine Saffi awards those artists who have chosen ceramics as their main expressive language for a research between contemporary art, collectible design and craft. Now in its fourth edition, the competition is open to all contemporary artists and designers of any age, whether emerging or established, individuals or members of collectives, and with no restrictions on theme, gender or nationality. Up for grabs € 10,000 and 8 Residency prizes.
WHO: Ceramic artists worldwide
LOCATION: Residency prize locations include: The Netherlands, Denmark, Switzerland, Italy, Japan, and Finland
DEADLINE: November 30, 2020
FINE PRINT: During registration, each artist must indicate which residency prizes they intend to compete for (all prizes are open to them). Nevertheless, if an artist wins a residency award that they cannot take up for proven reasons, the partner will assign it to another finalist. The work which wins the cash first prize will become part of the Officine Saffi collection. Entry Fee: €50 for artists over 35, €30 for artists under 35. Learn more here.