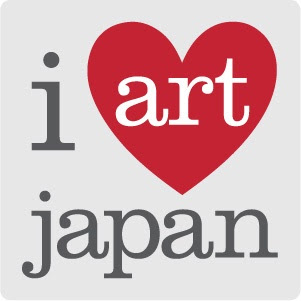 In the days following the devastating 11 March 2011 earthquake and tsunami in Japan, Brisbane-based Japanese ceramic artist Kenji Uranishi and his wife Sonia felt overwhelmed with sadness and a sense of helplessness being so far away and unable to help. Turning their grief into positive action, a call went out to their network of artist friends and colleagues for help and was answered by more than 20 talented artists from around the country.
What resulted was i heART japan, a beautiful collection of work by a talented group of artists including ceramicists, painters, photographers and designers to be auctioned on eBay over a 2.5 day period starting Friday 8 April (3pm EST) and ending Sunday 10 April (8pm EST). http://myworld.ebay.com.au/i_heart_japan
The work can be previewed on Facebook in advance of the auction: http://www.facebook.com/album.php?id=196940070336811&aid=45605 Net proceeds of the auction will be donated to the Red Cross Japan and Pacific Appeal 2011.
(NB: inspiration for this auction was taken from the talented Mr Vipoo Srivilasa's flood relief auction. We are grateful for the wealth of support and guidance Vipoo provided us along the way!)
Participating artists:
1. Anna Davern (http://annadavern.com.au/)
2. Dai-li Daws (www.daili.com.au)
3. Dan Brock (www.danielbrock.com.au)
Fukutoshi Ueno (www.idee247.com)
5. Gemma Smith (www.milanigallery.com.au)
6. Joseph Daws (www.josephdaws.com)
7. Julie Bartholomew (www.juliebartholomew.com.au)
8. Keikio Matsui (http://keikomatsui.com.au/)
9. Kenji Uranishi (http://kamenendo.blogspot.com/)
10. Kylie Johnson (www.paperboatpress.com)
11. Martin Smith (www.martin-smith.net)
12. Matt Dwyer (http://fio-contemporary.com/matt-dwyer)
13. Mel Robson (www.feffakookan.blogspot.com)
14. Miles Hall (www.miles-hall.com)
15. Mitsuo Shoji (www.mitsuoshoji.com)
16. Pru Morrison (www.bumcrane.blogspot.com)
17. Robbie Rowlands (www.robbierowlands.com.au)
18. Sophie Milne (www.sophiemilne.com.au)
19. Toni Warburton
20. Vipoo Srivilasa (www.vipoo.com)
21. Vicki Grima (www.vickigrima.com.au)
Extra information:
· To be notified when the auction is online or for further information please contact Sonia on email sonia.uranishi@bigpond.com
· Sonia Uranishi is authorised as the promoter of the event.
Red Cross Supporter Number: 26521163
· The auction will be live from Friday 8 April (3pm EST) – Sunday 11 April 2011 (8pm EST).
· Net proceeds of the auction will be donated to the Red Cross Japan and Pacific Disaster Appeal 2011.
· Starting bids are at the discretion of the donor artist and will range from AU$50 upwards. Freight/insurance and any additional fees are to be paid by the successful bidder and arranged with the respective artist.