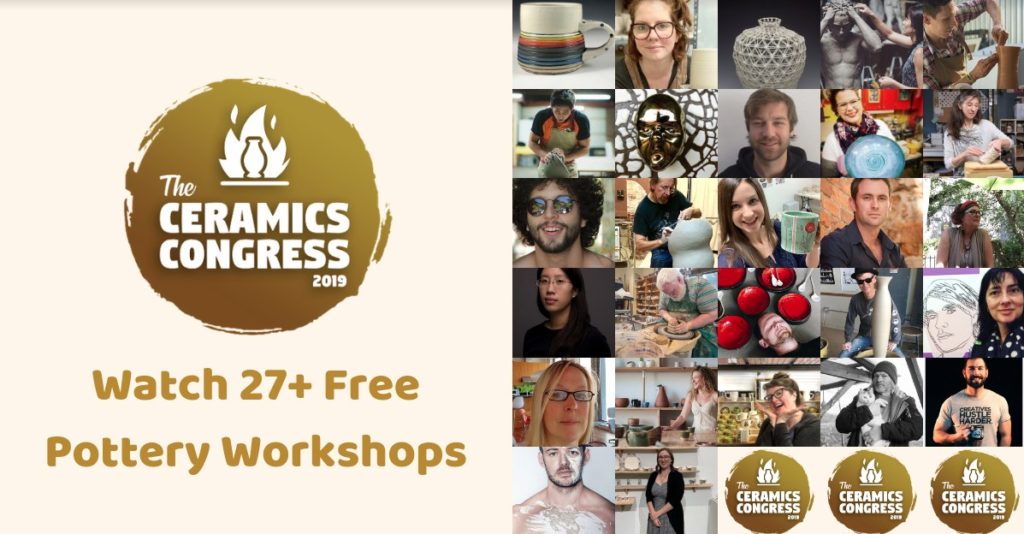 The next Ceramics Congress will be between October 14th – 20th.
There are 27 workshops in total. 3 workshops will be put online per day – and each workshop will be online and free to watch for 24 hours.
Want to know more about what the workshops will offer? Check out the list of artists HERE.
Sign up HERE for this amazing annual online event!