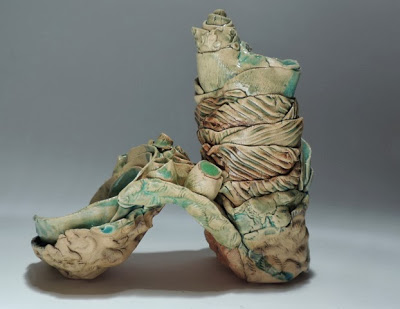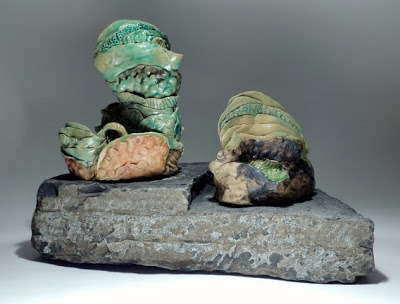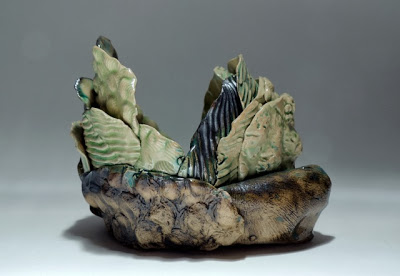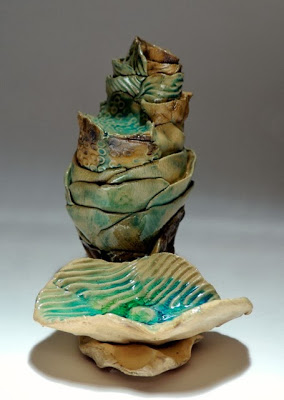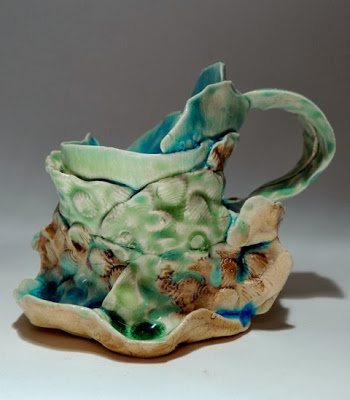 Bio – Having art in my life has inspired and shaped who I am today. After receiving my Diploma of Fine Arts from Red Deer College in 2009, I transferred to Alberta College of Art + Design where I graduated in 2012 with a Bachelor of Fine Arts, with distinction. Being an artist has inspired me to share my knowledge and become a high school art teacher. I am currently attending the University of Calgary where I will receive a Bachelor of Education specializing in secondary art in 2014.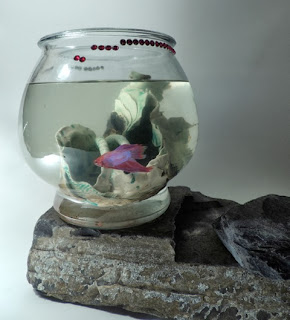 Fish Huts- This new work explores the idea of introducing one of a kind, handmade art into fish tanks. I love the idea of creating vessels. It gives my work a purpose: the idea of containing something or to hold something. Evolving from vases to sculputres to dishes and now to huts for fish to live in; the continual inspiration is the ocean itself.
Creating ceramic houses, caves, huts, homes and toys for fish has been a fun experiment. The pieces have proven to be super easy to clean, safe for the fish and a different take on art.
If you don't already have a fish that needs a new hiding place, hopefully these cute huts will inspire you to go adopt a fish.