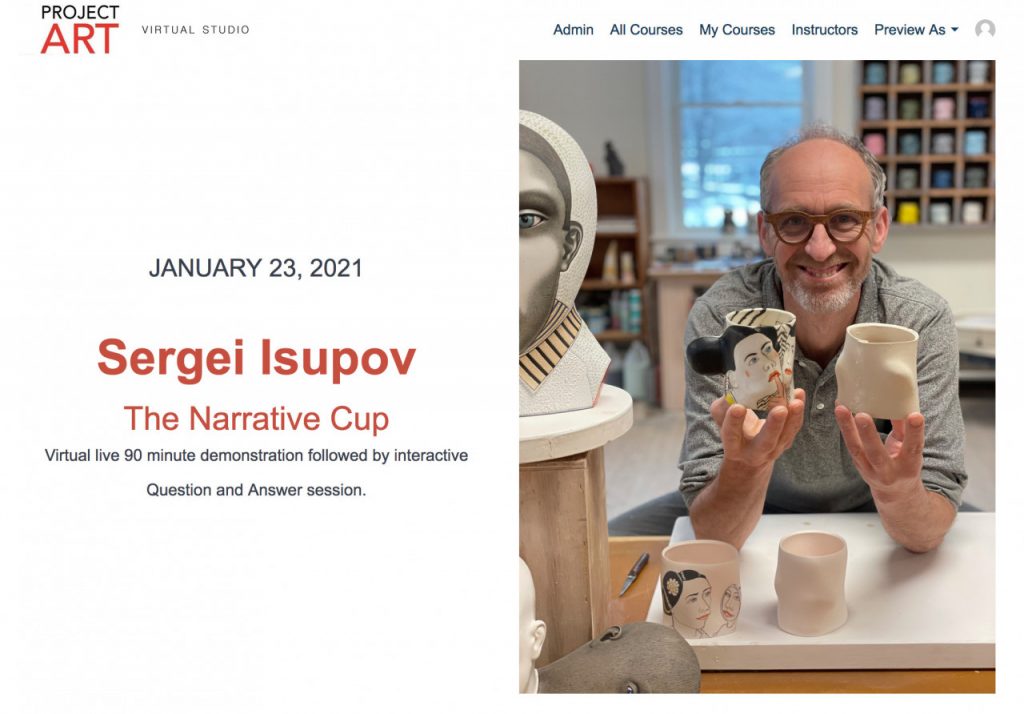 Join internationally acclaimed sculptor Sergei Isupov for a livestream demonstration titled The Narrative Cup. The program will include a 1.5 hour demonstration, followed by a half-hour Question and Answer session.  The demonstration will cover techniques of slab construction and manipulation, underglaze painting, and glaze application. Sergei will discuss using the full surface of the cup to illustrate a personal narrative.  
The demonstration will take place on Zoom. Participation will be limited to 50 attendees.  A link will be sent out to participants after they have registered and purchased a ticket. Two identical sessions will be offered of The Narrative Cup to allow participants to watch and participate live from various time zones. Session one will be on Friday January 22nd, 2021 at 6PM EST (New York). Session two will be on Saturday January 23, 2021 at 12 p.m. EST (New York). A recorded, edited version will be available as well. To find the corresponding time in your city, please check this world clock website.
Click HERE to sign up and learn more.