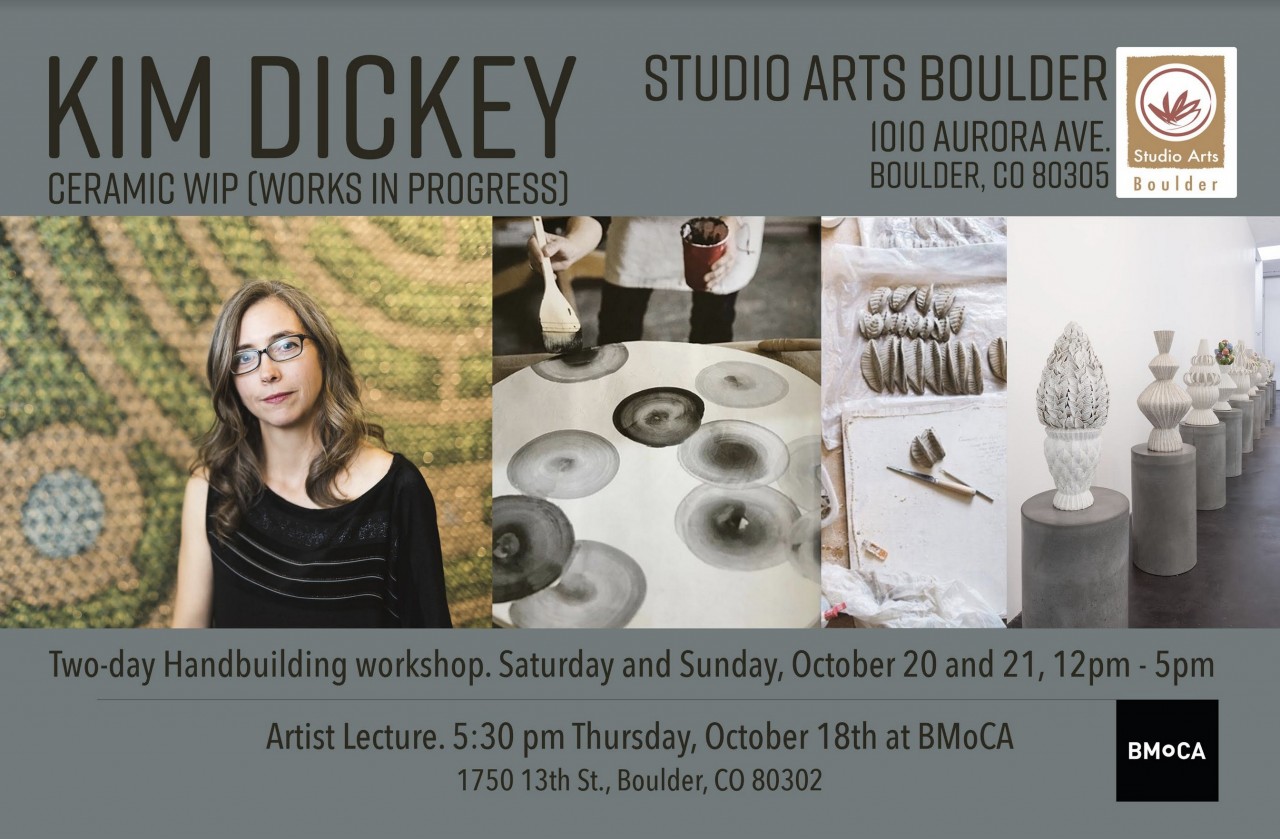 Studio Arts Boulder is offering a two-day workshop with Artist and Professor at the University of Colorado Boulder, Kim Dickey.
Some info on the workshop:
Ceramic WIP (Works in Progress)
This two day hands-on workshop will aim to expand your handbuilding vocabulary and help you move toward the places you want to explore in your work. Using found objects as a starting place, we will develop creative responses by extending existing forms and contributing to new ideas in the field.
Levels: Intermediate to Advanced (some ceramic handbuilding experience is
required)
For more information go to: http://www.studioartsboulder.org/workshops/