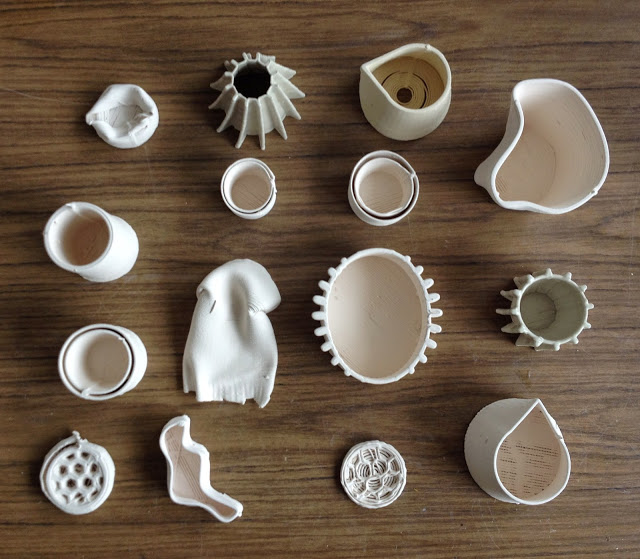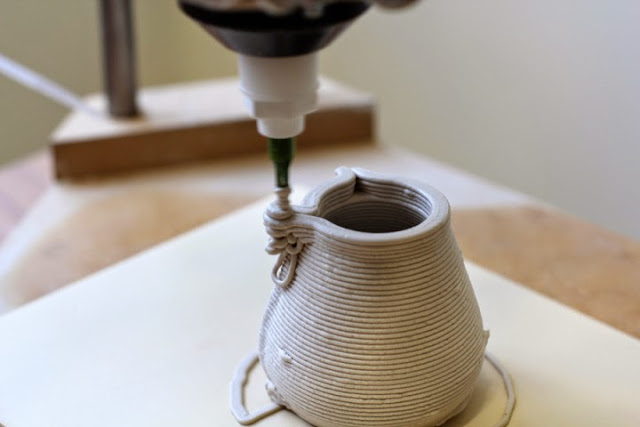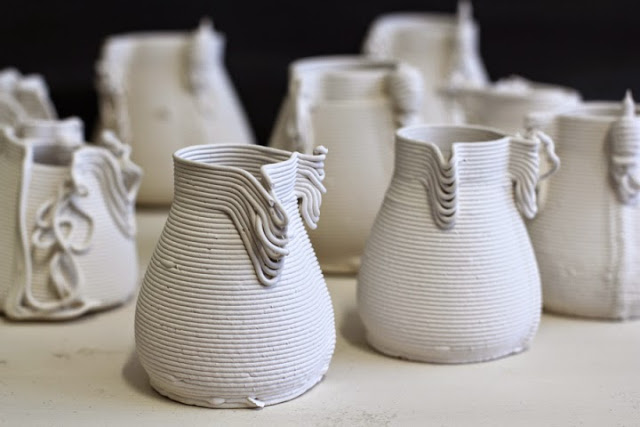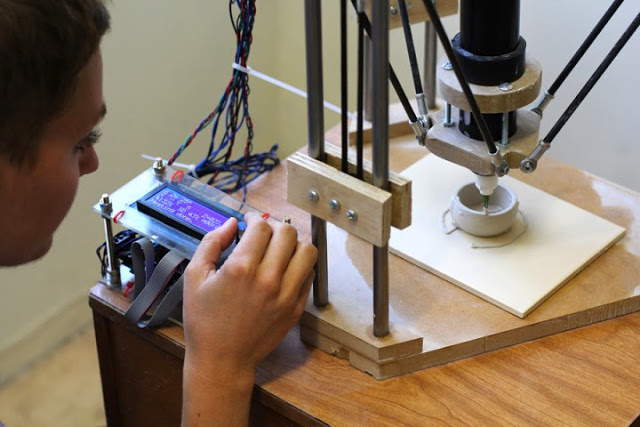 Alterfact
is an design studio created by Lucile and Ben in 2014. Since graduating
from the Design Academy Eindhoven in 2013, Lucile and Ben have worked
in tandem on various issues in different mediums. Alterfact explores
current and future issues and translates them into experiences,
installations and objects. They conduct critical research with materials
and data, and invite the viewer into their world. Our
background is in design, and we have a critical approach to making.
This means that we consider the manufacture of 'stuff': where it is
coming from and where it is going; how it is made and how it will be
used. Within Alterfact, Ben is more academic and research based, whereas
Lucile conducts more material research and translation to objects.
Lucile
and Ben's residency project @ Northcote Pottery Supplies was to build their own 3D Printer and
create a series of unique ceramic tableware using the printer. They
are harnessing the irregularities of 3D printing and working within its
limitations to create work that is pretty exciting and it has garnered a
lot of interest.
Floor Talk by Ben Landau & Lucile Sciallano of Alterfact Studio
Guest Artists in Residence, Northcote Pottery Supplies
Monday 1st June 6pm-7pm
Free Event
Northcote Pottery Supplies
142-144 Weston Street
Brunswick East VIC 3057