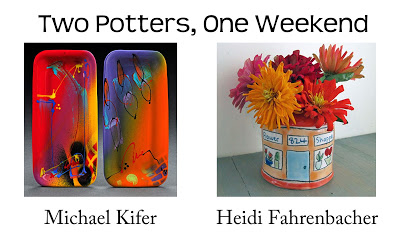 It's time again for the Bella Joy Pottery Holiday Open Studio!
This year for the first time ever Michael Kifer will have his home studio open as well.
Friday Dec 7th night is a mailing list preview night from 6-8pm.
All mailing list members will receive 10% off, even on 50% off items.
Saturday Dec 8th hours are 11-5.
Sunday Dec 9th hours are 12-4.
My address is:
824 (GPS 11944) Doster Road
Plainwell, MI 49080
269-207-5749
Michael's address is:
11189 East CD Ave.
Richland, MI 49083
I hope to see you there!
Thank you for supporting handmade,
Heidi