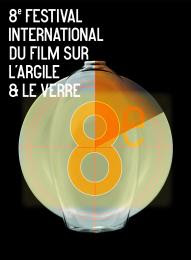 "Since it began, the International Film Festival on Clay and Glass has welcomed on each occasion film directors and producers, ceramic artists, glassmakers, artists, archaeologists, ethnologists, museum curators, gallery owners, architects, teachers, journalists, enlightened amateurs, students etc.
The aim of this biennial event is:
To develop the creation and distribution of films on clay and glass, supporting their makers the world over.
To stimulate international cultural exchanges, deepening technical knowledge of ceramics and glass creation across the world, together with the various forms of artistic expression and the history of civilizations.
To increase the influence of clay and glass, and by implication that of the arts, the prime mission of Ateliers d'Art de France.
The 8th edition of the festival will be held on 30, 31 March and 1 April 2012 in Montpellier.
(Re)discover clay & glass from more than 30 documentary, animated or experimental films on artists, workshops, techniques or traditions : 2 days of film screenings, interspersed with meet ups and exchanges between professionals and amateurs from all over the world… And the opening evening on the 30th of March with a screening of films on major art personalities from of the 20th century who had worked in the field of ceramic at one point in their lives."
For more info please visit their website.
or contact:
Ateliers d'Art de France
6, rue Jadin
75017 Paris | France
tél. +33( 0)1 44 01 08 30
fax. +33 (0)1 44 01 08 35
info@ateliersdart.com
www.ateliersdart.com