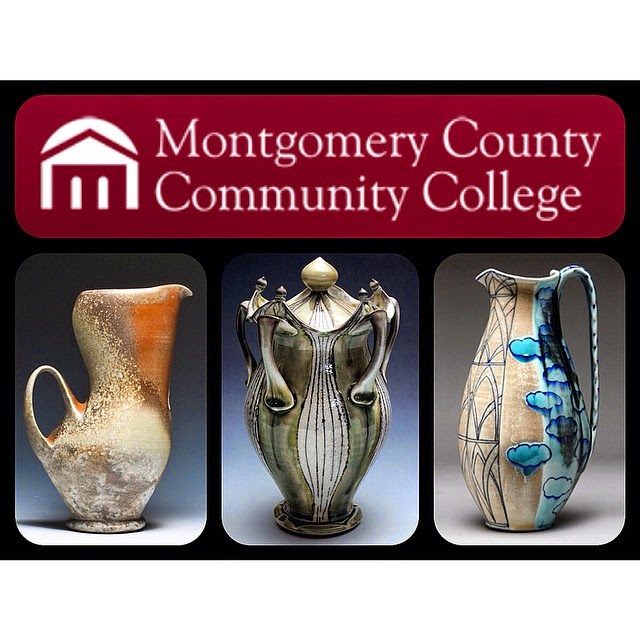 The Ceramics Club will be hosting a 2-Day ceramic art workshop on Monday, March 30th and Tuesday, March 31st, 2015.
This 2- day ceramics workshop will be held at the Montgomery County
Community College – Central Campus, also streaming live
nationally/internationally. The demonstrations will feature three
nationally respected artist potters, Julia Galloway (Missoula, Montana),
Lorna Meaden (Durango, Colorado) and Tara Wilson (Helena, Montana).
In addition, the workshop will feature Artstream Gallery and its 2015 Spring Tour.
Artstream 2015 Spring Tour
The Artstream Nomadic Gallery is a travelling exhibition space housed
in a restored 1967 Airstream trailer. Based in Carbondale, CO, over
the past 14 years it has been exhibited in more than 150 location, from
Los Angeles to New York, Houston to Minneapolis, putting contemporary
ceramic art on the street. The 2015 "Spring Tour" features work by 26
national recognized and emerging studio potters. The work ranges the
spectrum of aesthetics and techniques found in contemporary ceramics.
www.mc3.edu/component/content/article/215-areas-of-study/arts-humanities/art/8874-ceramic-art-ws