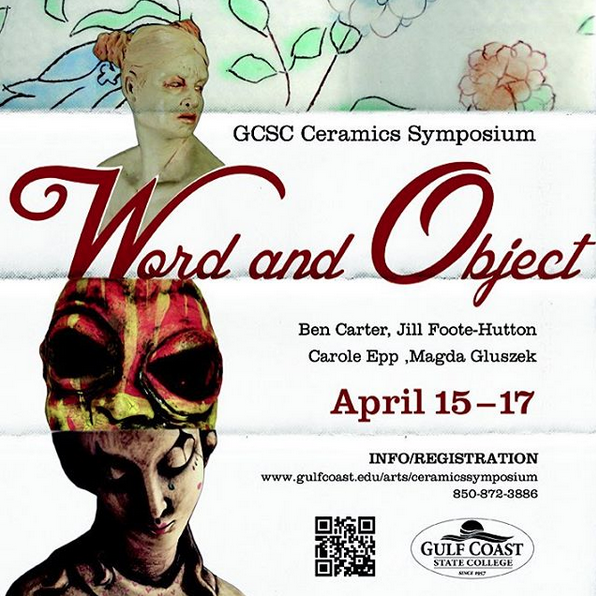 Gulf Coast State College will host its Second Annual Ceramics
Symposium. The theme this year is "Word and Object". The symposium will
be held in Panama City, Florida, from April 15-17, 2016 in the Amelia
Tapper Center in the Department of Visual And Performing Arts. This is a
great opportunity for attendees to learn from a diverse group of
professional artists. The artist/presenters include Ben Carter, Carole
Epp, Magda Gluszek, and Jill Foote-Hutton.
Together they will share the ways story
impacts and informs their creative process, studio output, and their
efforts to capture the contemporary story of American Ceramics. During
the Artist Demonstrations the audience will see a variety of
construction methods while panelist will cover topics including:
narrative as a leaping off point for form and decoration, the power of
the frozen moment in sculpture, the vessel as a format for stories in
the round, and development of character iconography.
The symposium will consist of interactive
workshops, lectures, panel topic discussions, demonstrations and the
exhibition, "Raconteurs", on display from March 7 through the end of
the symposium.
Find full details and schedule here: gulfcoast.edu/arts/ceramicssymposium
Don't delay grab your spot today!!!
See you there ~ xoxx Carole