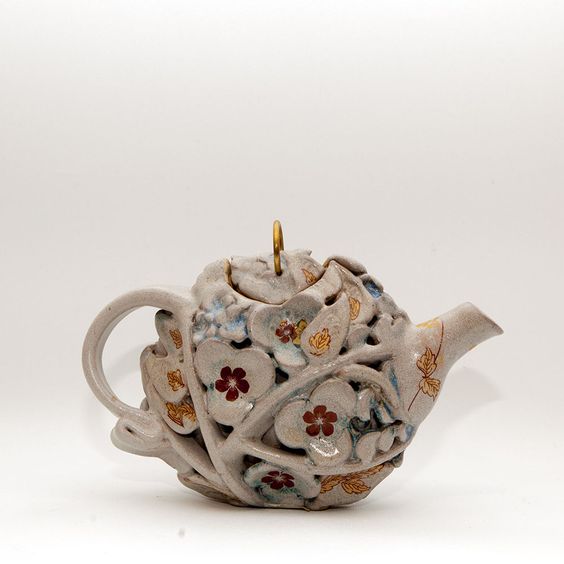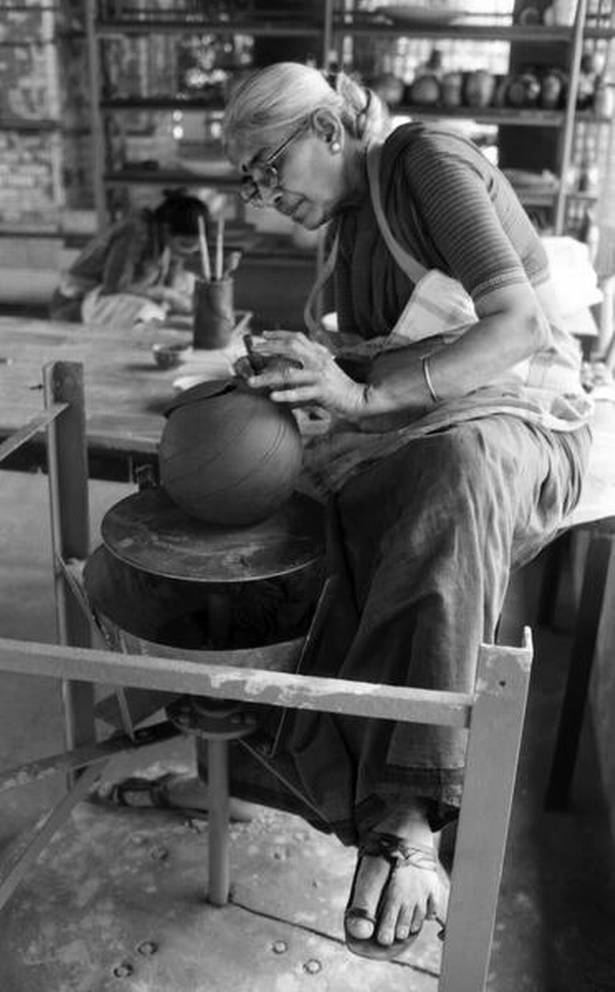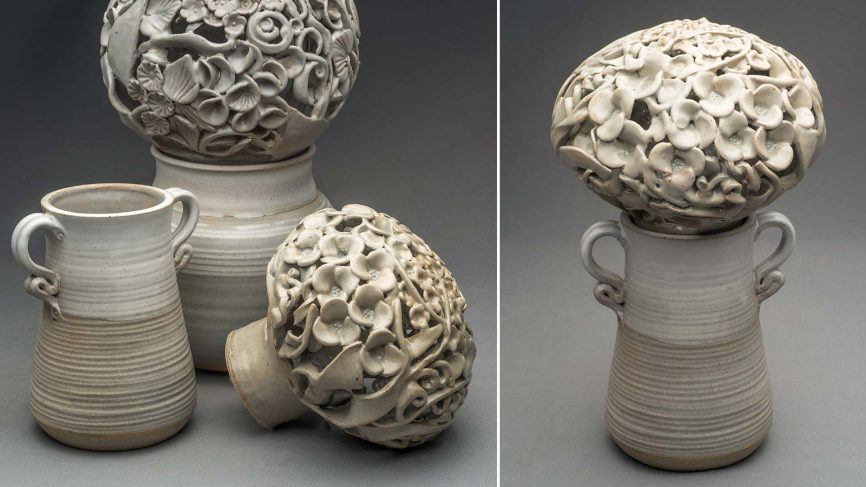 via THE HINDU:
"Simplicity and vividness were the best attributes to describe her art and ceramics. Simplicity, for her, meant silent sophistication. Nature was her leitmotif. She framed forms through her own understanding of nature and human experience.
A ceramic cat or owl was more than just an artwork for her. She glazed her ceramics in such an inimitable way, giving them evocative rugged and rough surfaces.
Jyotsna behen, as she was popularly called, considered Ira Chaudhri as the Guru of the Indian ceramic movement. In India where a lot of ceramic work has echoes of borrowing/imitation, Jyotsna behen's intrinsic understanding of the relationship between form and the ferment became her signature.
Her sculpted entities around nature, the spontaneity of clay and the marvels of expression speaking through her plant forms, owls and smiling cats.
Born Jyotsna Shroff in 1940 at Mandvi in Kutch, she lost her father early but her uncle saw her aptitude in fine arts and encouraged her to pursue it.
Her journey at the wheel began in the 1960s in Vadodara. A high priestess of the world of minerals and fire and clay, she looked around her garden at Vadodara for stimulus and inspiration.
Married to celebrated artist and Padma Shri, Jyoti Bhatt, she always maintained that her husband was very supportive and her family played an important part in her achievements.
She studied sculpture under Prof. Sankho Chaudhuri at the famed M.S. University at Baroda and later ceramics at the Brooklyn Museum Art School in the U.S. Returning to India she taught at, and later headed the Department of Ceramics at her alma mater until her retirement in 2002.
Her sensitivity and her distinct sensibility was born of a deep understanding of the arts and crafts heritage of Gujarat. Her journey saw the genesis of a silent yet robust modernist potter, who was at home in the contemporary world and comfortable in her own skin, sharing secrets as she went along."
Read the full article on her life and work HERE.